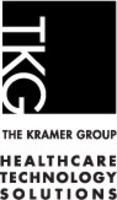 This new level of service is unparalleled in our industry
ORLANDO, Fla. (PRWEB) October 29, 2008
The newly upgraded product, RQi Enterprise™, is the only product of its type available with this level of security and is designed specifically for large and multi-campus hospitals. As an SAS 70 Level II product, RQi Enterprise meets all 2007 HIPAA requirements for hospitals. RQi Enterprise is a web-based healthcare registration solution that detects and flags registration errors for correction upon admission and prior to discharge and billing, enhancing revenue cycle performance. All of TKG's existing RQi clients will be automatically upgraded to RQi Enterprise with the SAS Level II quality standards in early 2009.
SAS 70 certification provides many advantages such as ensuring internal controls are in place and operating effectively, as well as protecting client data from external threats and unauthorized access. An SAS 70 Level II expands the comprehensiveness of SAS 70 Level I by certifying that controls are in place, have been tested, and are operating effectively.
"This new level of service is unparalleled in our industry," notes Chuck Kramer, TKG President and CEO. "An SAS 70 Level II certification is extremely desirable by our hospital clients, providing them with the assurance that we are meeting all current HIPAA standards to ensure the integrity of their patient records."
To develop RQi enterprise, TKG partnered with EPAM, one of the world's largest software development companies. The SAS 70 Level II certification was awarded to EPAM earlier this year by Deloitte after an extensive nine month review process.
About TKG Healthcare Technology Solutions
TKG Healthcare Technologies is a revenue cycle services company specializing in web-based healthcare software solutions and dedicated client support and training. TKG's experts provide tools that improve existing operations, increase employee proficiency, and enhance revenue cycle performance on a cost-effective basis with a significant return on investment across the entire revenue cycle. TKG has assisted hospitals with capturing millions of dollars in revenues.
For more information about TKG Healthcare Technology Solutions, visit http://www.kramergroup.com.
About EPAM Systems
Established in 1993, EPAM Systems, Inc. is the leading global software engineering and IT consulting provider with delivery centers throughout Central and Eastern Europe (CEE). Headquartered in the United States and serving clients worldwide, EPAM provides software development and IT related services through its 5,000 professionals deployed across client delivery centers in Russia, Belarus, Hungary, Kazakhstan, and Ukraine.
EPAM's core competencies include complex software product engineering for leading global software and technology vendors, as well as development, testing, maintenance, and support of mission critical business applications and vertically oriented IT consulting services for global Fortune 2000 corporations.
EPAM is ranked among the top companies in IAOP's "The 2008 Global Outsourcing 100" and in "2007 Top 50 Best Managed Outsourcing Vendors" by Brown-Wilson Group's Black Book of Outsourcing. Global Services Magazine recognized EPAM in its "2008 Global Services 100" list as the No. 1 company in the "Emerging European Markets" and included EPAM into the global Top 10 "Best Performing IT Services Providers".
For more information on EPAM Systems, Inc., please visit http://www.epam.com.