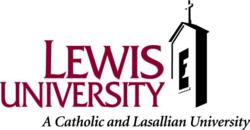 Romeoville, IL (PRWEB) August 21, 2012
As costs continue to climb at colleges and universities across the country, Lewis University goes against the trend by lowering its rates. For a short time, the university will offer a tuition discount of over 25 percent for its online Master of Science in Criminal/Social Justice (MSCSJ) and Master of Science in Public Safety Administration (MSPSA) programs—an amount that adds up to savings of more than $6,800 by graduation.
New students who enter the program between July 2, 2012, and August 26, 2013, will receive the lowered rate, which will stay in effect for up to seven years to allow completion of the degree program.
In contrast, the annual cost of living and studying at a typical private college rose 4.3 percent in 2011. Additionally, some public agencies are eliminating tuition reimbursement programs from their annual budgets: In Chicago, for example, lawmakers have put forward an initiative to cut tuition reimbursement funds for all city employees. The reduced tuition program at Lewis will help alleviate the financial pressures facing public safety and law enforcement professionals who wish to invest in their careers through advanced degree programs.
"With the rising cost of higher education, we are sensitive to the financial needs and concerns of students who are seeking degrees to enhance their opportunities in the public safety and criminal justice fields," said Dr. Calvin R. Edwards, professor and chair of Justice, Law and Public Safety Studies, Lewis University. "We trust this tuition reduction will be a reasonable financial offset to enable students to pursue a degree in our program."
Lewis University combines the traditions of liberal learning and preparation for professional life in career-oriented degree programs designed for busy working adults. The university is particularly known for its respected programs in criminal justice, public safety and law enforcement, with many alumni serving in leadership roles within agencies at the local, state and federal levels.
The online MSCSJ program merges advanced knowledge in criminal justice management, administration and leadership with powerful analysis of the ethical and social issues that law enforcement and public safety professionals face. Students can opt for the Homeland Security track or design a custom track to fit their specific career goals and interests.
The online MSPSA program offers a comprehensive leadership curriculum to equip students with the skills to evaluate, plan for and manage the complex and expanding challenges of all facets of public safety today. Students learn with peers from across the country, exposing them to different challenges, solutions and perspectives.
Classes for the online MSCSJ and MSPSA programs begin August 27, and applications are now being accepted. For more information on the tuition reduction program, call (866) 967-7046 to speak with an Admissions Advisor or visit http://online.lewisu.edu/tuition-reduction.asp.
About Lewis University:
Lewis University is a Catholic university offering distinctive undergraduate and graduate programs to nearly 6,500 traditional and adult students. Lewis offers multiple campus locations, online degree programs, and a variety of formats that provide accessibility and convenience to a growing student population. Sponsored by the De La Salle Christian Brothers, Lewis prepares intellectually engaged, ethically grounded, globally connected, and socially responsible graduates. The ninth largest private not-for-profit university in Illinois, Lewis has been nationally recognized by The Princeton Review and U.S. News & World Report. Visit http://www.lewisu.edu for further information.