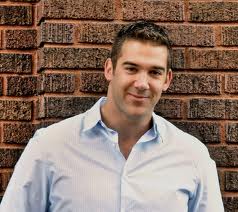 LinkedIn has doubled in size over the last year
Atlanta, GA (PRWEB) October 05, 2011
Lewis Howes if offering free training on how to leverage the power of the LinkedIn network to build more traffic for your business or to help brand yourself. LinkedIn Networking is available to all who have the desire to grow their business or to find their dream job. Mr. Howes points out that LinkedIn has doubled in size over the last year and that 45% of the registered LinkedIn members are considered major decision makers for their companies.
Lewis Howes has excelled to the top when it comes to growing a business. He has also published two books that deal with LinkedIn and has given over 200 live trainings to over 20,000 people around the world.
Some of the items covered in the training will include the secrets to getting to the top of the LinkedIn search, new ways to dramatically increase your connections and how to build a targeted community of possible customers. He may even discuss how to find your dream job on LinkedIn. He also mentioned that he would discuss a tricky way to drive more traffic to your company website or sales pages.
Join Lewis Howes for his webinar training to learn how to get more leads, traffic and sales from LinkedIn. Simply check for available dates and times at http://WebinarManagement.com
###