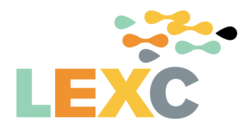 Palo Alto, CA (PRWEB) January 25, 2012
The League of Extraordinary Coworking Spaces (LEXC), a unique network of coworking spaces with a common standard of excellence, today launched the first coworking loyalty program in the US. Members of any LEXC venue now enjoy trusted access and full privileges at any other venue in the network. If you're a member of one LEXC venue, you're now a member of all LEXC venues.
There are currently six founding venues participating, including: NextSpace in San Francisco and Los Angeles; BLANKSPACES in Los Angeles; Link Coworking in Austin; WorkBar in Boston; CoCo coworking and collaborative space in Minneapolis and St. Paul; and 654 Croswell in Grand Rapids.
To its members, LEXC venues now provide open access to all venues in the LEXC network, ensuring a seamless experience whenever and wherever work takes place. Individuals can join LEXC by becoming a member of any LEXC venue.
To its venues, LEXC provides a built-in network of respected industry partners as well as access to a progressive community of mobile workers across the country. LEXC is currently taking new venue applications through the LEXC website.
LEXC is enabled by the technology platform provided by its founding partner LiquidSpace.
The LiquidSpace platform provides a real-time trusted sharing system that allows LEXC to manage permissions and privileges for its members via virtual visas, sharing inventory in real-time. Any member can freely reserve work and meeting space anywhere in the LEXC network using the LiquidSpace web and mobile (iPhone/Android) booking interfaces. Once members arrive at their reserved venue, the platform provides authentication, automates check in, and unlocks amenities and special LEXC member privileges.
Quotes:
"As a group of colleagues, we'd all been talking about the idea behind LEXC for some time. But only recently did it become possible to execute on our vision. It's been a long time coming. This is something our members, and the members of most coworking spaces, have always wanted."
"We're excited about LEXC first and foremost because it gives our members, and the members of each LEXC venue, exciting new options to stay connected, be productive, and engage with new communities—no matter where they choose to work. Until now, coworking has been unusually siloed. There is no reason it should be geographically bound."
"The LEXC network is about a certain expectation of quality, and trust. Big picture, we think that this new model is the future of coworking, and we intend for LEXC to be an advocate for extraordinary coworking experiences. Interoperability is the first step, and will help our communities flourish in new ways. We also intend to be a steward of innovation in our industry—always experimenting, always improving."
"We had two motivations in developing LEXC. First, we see this as something very valuable for our existing members—opening doors for them at other great spaces to support them when they travel away from their home coworking communities. Second, we understand that as a network of great spaces with reach across the US, we can provide an easy entrée to coworking for businesses that are considering coworking as a part of their workplace strategy."
"As for the founding venues ourselves, we've always had a lot of mutual respect for each other, and have become good friends and great colleagues over the years. We all run spaces that strive to be the very best, and we have always shared in each others' successes and failures along the way. It's a great group of peers with whom we're proud to be associated."
These quotes are attributable to any of the leaders of LEXC, based on preference or locale:

Jeremy Neuner, cofounder, CEO, NextSpace (San Francisco and Los Angeles, CA)
Don Ball, founder, CoCo (Minneapolis and St. Paul, MN)
Liz Elam, founder, Link Coworking (Austin, TX)
Jerome Chang, founder, BLANKSPACES (Los Angeles, CA)
Bill Jacobson, cofounder and CEO, WorkBar (Boston, MA)
Jeff Schutte, Director of Sales Experience, Steelcase, for 654 Croswell (Grand Rapids, MI)
Mark Gilbreath, cofounder and CEO, LiquidSpace (Palo Alto, CA)
About LEXC:
The League of Extraordinary Coworking Spaces (LEXC) is a a unique network of coworking spaces with a common standard of excellence. LEXC venues extend trusted access and full member privileges across the network freely. LEXC is the world's first coworking loyalty program.
For more information about LEXC, or to apply your venue to join, visit: http://lexc.org.
To become an individual member of LEXC and enjoy its benefits, simply become a member of any LEXC venue.
###