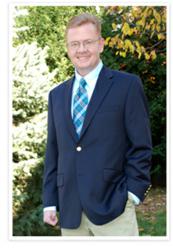 Our Kentucky Social Security disability lawyers work with applicants to complete their applications, ensuring that they include every piece of documentation that the SSA needs to review the claim.
Lexington, Ky. (PRWEB) January 19, 2013
Lexington Social Security disability lawyer Frank M. Jenkins III today said that a record number of new applications for federal disability benefits last month could result in longer wait times, underscoring the need for applicants to work with experienced legal advocates.
Investors Business Daily reported that almost 90,000 workers signed up for federal disability benefits in December, marking the biggest monthly increase in the history of the disability benefits program.
"With more people hoping to collect SSD benefits, there are likely to be even longer delays in getting claims for benefits reviewed," said Jenkins, founder of The Frank Jenkins Law Office in Lexington, Kentucky.
According to the Investors Business Daily report, economic factors are driving the increase in the number of applications for Social Security disability benefits. With slow economic growth and limited jobs, disabled individuals may be more likely to apply for disability benefits, rather than struggle -- and fail -- to find employment that is compatible with their disabilities.
"It is easy to see why more people are applying for SSD, since disabled individuals need some source of income. This is what the program is there for, and it is a good thing that disabled people have this safety net available," Jenkins said. "Unfortunately, more applicants can also create a situation where there are more claims than an already overburdened system can handle. The result is that many people may end up waiting for months to have their applications reviewed."
Jenkins said that this situation makes it even more important for applicants to do everything possible to make sure their applications do not get lost in the shuffle. Individuals seeking Social Security disability benefits must complete comprehensive applications and provide detailed records and information to the Social Security Administration. They must provide information about their work history, their current work status and their medical records. If any information is incomplete, it could result in a denied claim.
"Our Kentucky Social Security disability lawyers work with applicants to complete their applications, ensuring that they include every piece of documentation that the SSA needs to review the claim," Jenkins said. "We can make sure your application doesn't get delayed because you forgot to include essential details."
SSA statistics indicate that around 70 percent of initial benefits claims are denied. If a claim is denied, applicants have the opportunity to appeal. Appealing is essential because otherwise an applicant will lose the opportunity to receive benefits without starting the entire application process over from the beginning.
"SSD claimants have a very limited time to appeal a denied claim," Jenkins said. "It is very important to call a disability lawyer right away if your claim has been denied. You need to take action. An appeal is your best chance of getting benefits, and you do not want to miss the deadline."
Jenkins said having experienced legal counsel becomes even more important during an appeal. "The appeals process is complex, especially if you have to take your case to a hearing. You need a legal professional to fight for you, to keep things moving and to vigorously pursue your case so you don't end up out in the cold with no benefits," he said.
While the increasing number of applications may make it harder for claimants to recover the SSD benefits they deserve, Jenkins said qualified applicants should not give up. "Get the help you need from an experienced Lexington Social Security disability benefits attorney like those at The Frank Jenkins Law Office to ensure that your application gets fair consideration," he said.
About The Frank Jenkins Law Office
Frank M. Jenkins III founded The Frank Jenkins Law Office, based in Lexington, Kentucky, in 1997 with one primary goal in mind: providing legal help to Kentucky residents entitled to Social Security Disability benefits or those who have suffered serious personal injuries because of the fault of others. During the firm's 15 years in practice, it has handled Social Security disability matters on behalf of individuals living in metropolitan Lexington and throughout Central and Eastern Kentucky, including Berea, Georgetown, Nicholasville, Richmond, Paris, Versailles, Winchester and nearby communities. The firm's disability benefits practice areas include Social Security Disability Insurance (SSDI), Supplemental Security Income (SSI), long-term disability and short-term disability benefits. The firm's office is located at 631 East Main Street, Lexington, KY 40508 (local phone (859) 389-9344). To learn more, call 1-800-WORKERS or use the firm's online contact form.