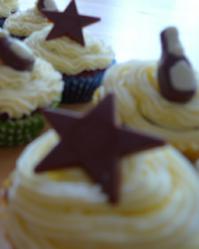 After one year in London we already achieved a lot and planning much more.
London, UK (PRWEB UK) 12 June 2013
It is now one year ago that Kristin Muller-Wenzel took her award-winning consultancy concept and moved from Germany to Britain. "Even when I worked in the consultancy sector in Germany for several years and offered there a comparable service, it felt like a new start," Muller-Wenzel says about the first months in the UK. Doing the formal things like registration at the company house and tax is one thing, but finding out how the business culture works in a foreign country is a complete different topic. "Even as an anthropologist, who is in general aware of culture varieties, I wasn't prepared for the huge differences between Germany and Britain," the expert states.
But after many lessons in British business culture and many more tries and errors, London Global Consultants found its place in London. "The ups and downs were really hard, but we worked the whole time to improve our services and make it easier for our clients to get the help they need easily, and finally the business starts running," Kristin Muller-Wenzel comments on the changes over the last months, when London Global Consultants developed its concept of a digital consultancy. The new approach helps clients to get consulting and coaching whenever and wherever they need it and additionally it saves a lot of time and money.
For the anniversary on June 14th and the days after London Global Consultants has planned a lot of offers and new services. On the companies' Facebook page, the first sweepstake with the possibility to win a personal coaching session in "How to Spot a Liar" started already. From June 19th, the Consultation Hour will be launched. In this weekly Q&A chat, professionals and organisation get individual answers to questions about candidate screening, interviewing techniques and teambuilding or negotiation techniques, deception detection and communication skills. And a couple of days later, a new seminar series for HR professionals, SMEs and investors will begin. For early birds, London Global Consultants offers a huge discount and also 80% off for the Candidate CV Check in the week from June 14th until June 20th.
"After one year in London we already achieved a lot and planning much more to help our clients better and faster," Kristin Muller-Wenzel, director of London Global Consultants comments on the new services and adds: "London is an inspiring city, I am glad that we made the move one year ago and I am looking forward to grow our business in the UK."
About London Global Consultants
Founded 2012 in London, the company offers coaching and consulting for HR specialists, Investors and SMEs. With certified experts for Micro-Expressions, Experts in Body Language and Behavioral and Cultural Profiling, London Global Consultants helps with HR matters like candidate check, job interviews, negotiations and in the cases of fraud. London Global Consultants is a consultancy for behavioral and cultural profiling based on the innovative and award-winning consulting concept of Kristin Muller-Wenzel. For more information, visit our webpage http://www.LondonGlobalConsultants.com/ or contact Kristin Muller-Wenzel via Twitter @K_Muller_Wenzel or Mail(at)LondonGlobalConsultants(dot)com.