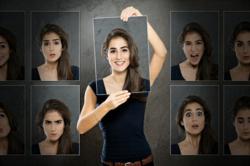 The next step will be on demand communication skill training courses.
London, UK (PRWEB UK) 25 May 2013
New studies show that the market for e-learning will double until 2015 and already today nearly 70% of all American and European countries using online courses to keep them on the top of their industry and globally competitive.
London Global Consultants saw the great potential for their clients and launched a couple weeks ago their new e-learning series. "And that is just the beginning," director and certified micro-expression expert, Kristin Muller-Wenzel said. "At the moment we are offering general communication skill courses for HR specialists and SMEs. In a couple of weeks we planning the launch of online seminars with special topics like 'Better Interviewing - a Training Course for HR` or 'See the Message Between the Lines – How to Interpret CVs` and decide whether or not to go further with the candidate. The next step will be on demand e-learning courses, which we expect to launch in this autumn."
The possibilities of e-learning and the new technologies are boundless like the benefits for companies. Online courses cost between 50% - 70% less than traditionally training, because you save the travelling and room costs. And they take much less time from the normally working day, studies shown that e-learning is 25%-60% shorter. Plus the latest technologies give you the possibility for a much more intensive and interactive e-learning experience. "Videos and quizzes are just one possibility. People can train their communication skills through video telephony interactive with coaches and colleagues around the world," explains behavioral and cultural profiler Muller-Wenzel and adds: "As a global digital company we are offering our clients in general the possibility to make their business with us online, like the CV check or the interview analysis, so putting our communication skill training online and in short time on demand was just the next step into the future of coaching and consulting business for us."
About London Global Consultants
Founded 2012 in London, the company offers coaching and consulting for HR specialists, Investors and SMEs. With certified experts for Micro-Expressions, Experts in Body Language and Behavioral and Cultural Profiling, London Global Consultants helps with HR matters like candidate check, job interviews, negotiations and in the cases of fraud. London Global Consultants is a consultancy for behavioral and cultural profiling based on the innovative and award-winning consulting concept of Kristin Muller-Wenzel. For more information, visit our webpage http://www.LondonGlobalConsultants.com/ or contact Kristin Muller-Wenzel via Twitter @K_Muller_Wenzel or Mail(at)LondonGlobalConsultants(dot)com.