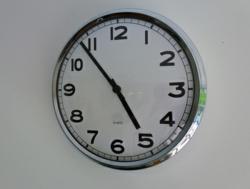 Behavioural and cultural profiling helps employers to hire faster better performing employees.
London, UK (PRWEB UK) 30 June 2013
Recent studies show that part-time jobs are increasing since the 1980s. The change from full-time jobs to part-time work is a long-lasting development. "It is a huge challenge for employees and employers. They still struggling with the part-time working model," comments Kristin Muller-Wenzel on a recent study from the European Commission. It shows that nearly every third job in the UK is a part-time job and an increasing trend to more part time work in Europe.
Most of the part-timers need to take a second or even a third job to finance their lives and pay their bills. It leads to less time with their families and friends. They have to work harder to fit into the different companies and often they won't be accepted by the full-timers. These are the main reasons for less motivation, less productivity and unsatisfied employees and employers. "However, employers have an undeniable advantage of the part-time working model. Part-timers cost less, are keen to do some extra hours and bring new ideas into the company, which are needed for innovation and improvement," explains the HR Consultant.
The creating the award-winning HR concept of London Global Consultants, five years ago, companies have benefited from the behavioural and cultural profiling system successfully. As Kristin Muller-Wenzel points out: The shift away from full time jobs is difficult for accept and so the necessity to implement a new HR system.
"For the most people the expectations and prejudices of part time jobs are negative. Both employees and employers haven't realised the positive opportunities the part time working model offers them in today's complex world," says Muller-Wenzel.
She also warns that employers have an ulterior motive in hiring employees with the best knowledge. "Hiring employees with great fit of knowledge for the vacation is a way for companies to avoid training costs and it is true in particular for part time jobs. However, it is a tremendous waste of time and money, because pure knowledge says nothing about employee's abilities in solving problems, behaviour, and attitudes, but it's an easy way for companies to cut short-term costs," she says.
Muller-Wenzel cites numerous reasons for the need of new HR strategies, including a study done by Organisation for Economic Co-operation and Development (OECD), which concluded that part time jobs will increase even more in the next years. She points out that behavioural and cultural profiling in HR helps employers to hire faster and better high performing employees. "In today's economy the right HR strategy is crucial to be ahead of your competitors. London Global Consultants is working on a 'HR Manual on Hiring in the 21st Century' which will be published in autumn 2013 to help especially small and medium sized businesses to get the best HR strategy for their business," explains the expert Kristin Muller-Wenzel, HR-Consultant and Coach at London Global Consultants. For more information about the manual, please visit http://www.LondonGlobalConsultants.com.
About London Global Consultants
London Global Consultants is a HR consultancy based on the innovative and award-winning concept of Kristin Muller-Wenzel. The company is specialised in behavioural and cultural profiling of employees and teams. London Global Consultants offers consulting and coaching for HR professionals, companies and investors to find, manage and retain the best employees, and to increase the confidence and control over HR issues. For more information, visit our webpage http://www.LondonGlobalConsultants.com/ and contact Kristin Muller-Wenzel via Twitter @K_Muller_Wenzel or Mail(at)LondonGlobalConsultants(dot)com.