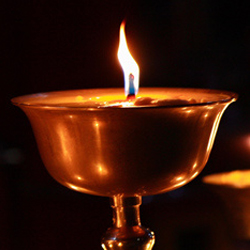 Welcome to travel from Lhasa to Kathmandu, Nepal! Local Tibet travel agency www.tibetctrip.com offers optional Tibet overland tours to Nepal.
(PRWEB) May 19, 2013
Tibet Ctrip Travel Service, TCTS, a Lhasa-based Tibet travel agent, is offering optional overland tours from Lhasa to Kathmandu, Nepal. Both the 4-day and the 8-day trip provides views to Mount Everest.
"These two Tibet overland tours are popular adventures in the world, but it was closed to foreign tourists in 2012." TCTS has said. "But from April 1, 2013, it was reopened. We have had several groups to Mt. Everest Base camp up to now. Visitors crossed the mighty Himalayas and saw the panorama of the world's highest peaks."
The tour begins in Lhasa, capital of Tibet. Lhasa is with an elevation of 3,650 meters above sea level and it is one of the highest cities in the world. Lhasa is called "the sunlit city" because there are over 3,000 hours of sunlight every year. This world famous city contains many significant Tibetan Buddhist sites and cultural tour attractions, including Potala Palace and Jokhang Temple, which are both UNESCO World Heritage sites.
"Upon your arrival in the holy city of Lhasa, you will be greeted by the lovely blue sky and impressive glimpses of many snowy mountain peaks" TCTS has said.
Leaving Lhasa, en route to Mount Everest and Nepal, travelers will have chances to visit the beautiful Yamdrok Lake, the Karo la glaciers, Gyantse Kumbum stupa and Tashilhunpo monastery.
"These attractions will repeatedly stir you with astonishment and appreciation and will keep the trip memorable throughout the overland tour" TCTS has said.
Entering the Himalayas, the tour will cross several mountains passes, having stops at several Buddhist monasteries and Mount Everest Base Camp. Alternatively for those travelers having tight schedule and budget, they can even have just 2 days from Lhasa to Zhangmu where travelers can extend to Nepal easily. And on the way, travelers have chances to see Mt. Everest from a far in Old Tingri. This saves them much time and money.
"After seeing the gorgeous golden face of the sun as it reflects the Mount Everest, we will drive to Nepal by descending steeply into the valley of Mutsang Tsangpo" TCTS said.
Tibet Ctrip Travel Service (TCTS) is a local travel agency committed to quality Tibet travel service at reasonable prices. TCTS always focuses on their distinguished guests' needs and has been trying to maximize tourists' travel experience.
Tibet Travel Company TCTS Contact Address:
Post Address: Tibet Niwei International Travel Service, Co., Ltd (Niwei Building Room 302, No.13 North Linkuo Road, Lhasa, Tibet)
Tel/Fax (Lhasa area code):86-891-6342607, Mobile: 86-13628999610 (Tony), Post Code: 850000
Email: sales (at) tibetCtrip (dot) com, TibetCtrip (at) gmail (dot) com