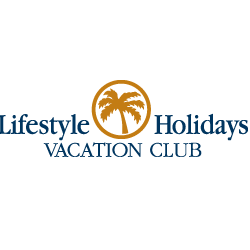 (PRWEB) April 03, 2013
Lifestyle Holidays Vacation Club Scam Prevention Team was created so that members can understand the most common scams and have ways to avoid them. Some of the most prevalent scams these days take place where a lot of travelers feel safe, the airport.
The Lifestyle Holidays Vacation Club Scam Prevention Team understands that there are a plethora of scams that vacationers fall for each year but this year airport scams have especially been more common. The first scam to look out for is that of concourse scams. Travels go to the check in desks to purchase tickets and the clerks might add extra fees or mark a bag as overweight. Travelers pay the added fees, only to later see that their bag is under the weight amount and the clerk merely pocketed the extra money. To avoid any unexpected additional fees, it is best to quickly ask another nearby clerk to verify the fee and amount.
Lifestyle Holidays Vacation Club Scam Prevention Team would also like to warn travelers about fake taxi rides from the airport. There are certain cab drivers that will be looking to take advantage of travelers by taking them to the wrong location, taking the long way, or even robbing them. To avoid any of these scam cabs, travelers should only take the cabs in the specified loading area that will be reserved for cabs by the airport. Some countries make travelers buy coupons and then wait for the taxi to arrive. This could take some time but it is overall much safer than way.
Still the most common and well known scam out there is the pickpocket. Thieves may run into the unsuspecting traveler and in the process take items from their pockets. Especially in airports, travelers carry a lot of important items such as passports, credit cards, and other information that could very easily be sold or used. This is why all travelers should keep a close watch on their luggage and surroundings at all times and also keep important documents out of view. It also wouldn't be a bad idea to carry a decoy wallet, so that the thief doesn't get anything from you.
Lifestyle Holidays Vacation Club Scam Prevention Team shares these tips in the hopes that travelers can enjoy a hassle-free vacation. Through these suggestions everyone should feel much more comfortable in their travels in 2013.
****
Lifestyle Holidays Vacation Club can be contacted at:
Player Cofresi | 57000 Puerto Plata, Dominican Republic
Telephone: 809-970-7777
Fax: 809-970-7465
Website: http://www.lifestyleholidaysvc.com