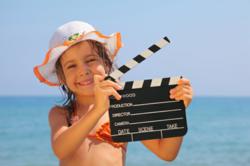 New York, NY (PRWEB) April 02, 2013
While at least 85 major motion pictures were shot at 85 Leading Hotels – featuring innumerable screen legends – several Leading Hotels are now giving guests the opportunity to star in their own memorable films, capturing their own award-winning vacation moments.
From now until the end of the year, Leading Hotels are taking part in the Lights. Camera. Leading! package to celebrate the 85th anniversary of The Leading Hotels of the World. Included at each property are daily breakfast for two and the services of a professional videographer for a half-day to make a 5- to 10-minute film of the guests' stay. Depending on the hotel, other amenities can include welcome treats, wine tastings, dinners or spa treatments.
The following Leading Hotels are currently participating in Lights. Camera. Leading!:
Faena Hotel Buenos Aires (Argentina)
Anassa (Polis, Cyprus)
The Milestone Hotel (London, England)
Hotel Royal Riviera (St.-Jean-Cap-Ferrat, France)
Danai Beach Resort (Halkidiki, Greece)
L'Andana (Castoglione della Pesca, Italy)
Villa San Michele (Florence, Italy)
Lido Palace (Lake Garda, Italy)
Bagni di Pisa Palace & Spa (Pisa, Italy)
Hotel Splendido & Splendido Mare (Portofino, Italy)
Hotel Caruso (Ravello, Italy)
Grand Hotel Timeo (Sicily, Italy)
Hotel Fouquet's Barriere (Paris, France)
Fonteverde Tuscan Resort & Spa (Tuscany, Italy)
Hotel Cipriani & Palazzo Vendramin (Venice, Italy)
Le Royal Monceau – Raffles Paris (France)
Le Royal Hotels & Resorts (Beirut, Lebanon)
Grand Velas Riviera Maya (Riviera Maya, Mexico)
Palais Namaskar (Marrakech, Morocco)
The Merrion (Dublin, Ireland)
Pestana Palace Hotel (Lisbon, Portugal)
Pousada Cascais (Cascais, Portugal)
Villa Magna (Madrid, Spain)
Gstaad Palace (Gstaad, Switzerland)
The Biltmore (Miami, United States of America)
*Please note: Starting rates, validity dates and additional inclusions vary by hotel.
For more information or reservations, please visit http://www.LHW.com/Lights-Camera-Leading.
In the USA & Canada please call 1-800-223-6800 or contact a travel professional.
About The Leading Hotels of the World, Ltd. (LHW)
When extraordinary and one-of-a-kind intersect, you have likely found a Leading Hotel. As the largest luxury hotel collection, with more than 430 of the world's greatest properties in over 80 countries, we seek out the exceptional. From grand palaces to intimate city hideaways, from ancient castles to sumptuous safari tent villages, from tropical aeries to mystical paradises, all are utterly unique and boldly independent. Each celebrates the culture of its destination, rather than trying to mask it with corporate-mandated sameness. Established in 1928 by several influential and forward-thinking European hoteliers, it started with 38 initial members. With our eight-decade-long commitment to providing unforgettable, authentic travel experiences, LHW selects only hotels that meet our high standards for quality and distinctiveness. To us, hospitality is not an industry; it's an art…and our passion.