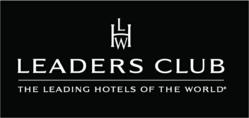 We are constantly looking to provide value to our customers, and increase business to our member hotels
New York, NY (PRWEB) March 08, 2012
The Leading Hotels of the World, Ltd. has enhanced its popular Leaders Club "Hometown Benefits" to include Club members residing in even more major metropolitan areas around the world. These benefits include specials on food and beverage, complimentary cocktails, spa products and more, all at Leading Hotels in members' home cities. Launched where there are Leading Hotels, as well as large numbers of Leaders Club members, in Europe, North America, South America, and Asia Pacific, the initiative offers supplementary courtesies in addition to the existing benefits members enjoy when they travel, such as complimentary continental breakfast for two daily, upgrades, complimentary Internet access, and the opportunity to earn free nights with the Leaders Club Rewards program.
"Hometown Benefits are an exciting way to engage our Leaders Club members. We are constantly looking to provide value to our customers, and increase business to our member hotels," stated the company's President and CEO, Ted Teng. "These extended Leaders Club benefits encourage members who live in the vicinity of our member hotels to experience the exceptional facilities and services of nearby properties – without spending the night away from home."
In order to enjoy Hometown Benefits, the Leaders Club member must present his or her current membership card and proof of local address.
Following is a selection of the attractive choices currently being offered in North America. Click here for additional offers in Europe, South America and Asia Pacific.

Hôtel Plaza Athénée, New York: 10% discount on lunch or dinner at Arabelle Restaurant
The Greenwich Hotel, New York: 10% discount at Shibui Spa and access to pool and gym with treatment
The Mark, New York: Complimentary dessert with dinner at The Mark Restaurant by Jean-Georges
The Pierre - A Taj Hotel, New York: 10% discount on restaurant bill at Le Caprice and/or complimentary birthday cocktail within 30 days of your birthday at Two E Bar
The Setai Fifth Avenue, New York: 30% discount off hair or make-up service at Julien Farel and 30% off spa treatment at Auriga
Rittenhouse Hotel, Philadelphia: Complimentary cocktail with brunch at Lacroix or a 10% discount on your restaurant dinner bill; complimentary birthday cocktail at Lacroix within 30 days of birthday; 10% discount at Adolf Biecker Spa and Salon on all services and treatments; and a 10% discount for a fitness club membership.
The Hay-Adams, Washington DC: 20% discount on your dinner bill (food & beverage) in The Lafayette, the main dining room. (This discount excludes tax and gratuity.)
Terms and Conditions: These offers cannot be combined with any other promotions or discounts. Offers are valid until December 31, 2012, and are subject to availability and may change without notice.
About The Leading Hotels of the World, Ltd.
The Leading Hotels of the World, Ltd. is the largest luxury hospitality organization in the world, representing over 430 of the finest hotels, resorts and spas in over 80 countries. Its mission is to curate and champion an exclusive collection of independent properties, including grand palaces and intimate city hideaways, luxury tent enclaves and expansive self-contained resorts. Established in 1928 by several influential and forward-thinking European hoteliers, it started with 38 initial members. Its loyal customers demand levels of quality they have come to expect of the brand, while seeking authentic and enriching travel experiences. Leading Hotel members are utterly unique and boldly independent. To be considered for inclusion, a hotel must adhere to strict quality standards and master the art of extraordinary hospitality. For reservations, visit http://www.LHW.com. In the USA & Canada please call 1-800-223-6800 or contact a travel professional.