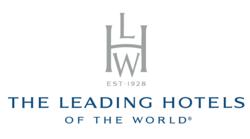 New York, NY (PRWEB) April 24, 2012
The Interalpen-Hotel Tyrol is located in a nature reserve area in the Alps, close to the Olympia Region in Seefeld and the charming city of Innsbruck, Austria. At an altitude of 1,300 meters, and surrounded by a forest and meadows, this is not just another countryside hotel, but a place where luxury combines with comfort and friendliness. Its spacious accommodations – in 282 rooms and suites – are decorated in Tyrolean style with modern amenities, and feature large balconies with superb views of the Austrian Alps. The Restaurant serves gourmet fare under the guidance of Chef Christoph Zangerl, and for more intimate dinners, guests can enjoy a private Chef's Table presentation. The Spa Restaurant offers lighter fare, while the Kaminbar is a perfect meeting place for sipping cocktails. The expansive 5,000-square-meter spa and wellness center has indoor and outdoor pools, as well as an indoor virtual golf facility. Skiing, horseback riding, mountain biking and golf are all available in the vicinity. Meetings and events are easily accommodated in 14 conference and banqueting rooms. http://www.LHW.com/InteralpenTyrol
Located in the beautiful Tuscan countryside just 20 kilometers from Siena, Castel Monastero, a former 11th-century monastery and medieval village, is a beautifully restored spa retreat in the heart of the Chianti region. Each of the 74 rooms and suites, in ancient stone buildings, is appointed in elegant and rustic Tuscan style. Positioned around a charming piazza, they are enhanced by spectacular views of the surrounding vineyards, gardens and the village. Facing the piazza, Contrada is the hotel's gourmet restaurant, serving a menu of classic Tuscan cuisine, re-worked in a modern key. La Cantina, set in the medieval wine cellars, is an evocative environment for relaxed lunches and dinners, complemented by an exceptional wine list. There is also a bar serving aperitifs and a fine selection of local wines. The 1,000-square-meter spa provides innovative beauty, health and medical treatments, created by Urban Retreats, one of Europe's largest and most renowned wellness salons. In addition, there are tennis courts, fitness equipment, and indoor and outdoor pools. For events and weddings, there are two banquet rooms and an on-site chapel. http://www.LHW.com/CastelMonastero
Set amid 12 acres of Balinese-inspired gardens complemented by waterfalls and lakes, Palais Namaskar in Marrakech is nestled between Morocco's Atlas Mountains and the Djebilet Hills. French-Algerian designer Imaad Rahmouni, and owner and creator Philippe Soulier, used Feng Shui principles to blend Oriental and contemporary influences with subtle Moorish and Andalusian touches in the architecture and interior design. Most of the property's 41 guest rooms, suites and villas feature fireplaces, terraces, outdoor Jacuzzis and heated pools. Dining choices comprise Le Namaskar Restaurant, overlooking gardens and the pool; the Panoramic Bar, for drinks and snacks; and the Tea Lounge, Espace T, adorned by a custom-made Murano chandelier. For relaxation, the 650-square-meter on-site spa has two double treatment rooms with private hammam and four individual cabins with private outdoor terraces. Treatments, by Guerlain and Ila, focus on both physical and spiritual healing. The hotel also offers its own private jet with interiors reflecting the design of Palais Namaskar. http://www.LHW.com/PalaisNamaskar
Following an extensive rebuild, the Oyster Box just outside Durban, South Africa, re-opened in 2009. Constructed in 1869 and originally used as navigational beacon, a beach cottage known as the Oyster Box was converted into a hotel in the 1930's. A number of the original landmarks remain intact including the grand, revolving door at the entrance and the foyer with distinctive black and white terrazzo tiles, imposing wrought-iron balustrade and original, inlaid hand-painted tiles and murals. With 65 guest rooms, 13 suites and eight villas on Umhlanga's beach front on the eastern seaboard of KwaZulu-Natal, The Oyster Box is one of the country's most distinguished hotels boasting spectacular views of the Indian Ocean and direct access to the beach. Excellent dining options include the Grill Room and adjoining Colony Restaurant, serving freshly caught seafood, complemented by an exceptional wine cellar. The Ocean Terrace, overlooking the Indian Ocean, offers Indian cuisine, while The Palm Court Restaurant is perfect for casual dining and afternoon tea. There are also three distinctive venues for cocktails and light snacks: The Lighthouse Bar, The Oyster Bar and The Chukka Bar. The hotel has a spa, fitness center and swimming pool, as well as six banqueting rooms, including a cinema. http://www.LHW.com/OysterBox
Simple yet supremely romantic, Jimbaran Puri Bali is located on the island's southern shores, directly on pristine Jimbaran Beach, just 15 minutes from the center of Kuta and Nusa Dua. The resort features 64 cottage suites and private villas – some with their own private lotus pools fed by traditional stone waterspouts. The resort is approximately a 30-minute drive from Kuta, where leisure travelers can experience international and local shops. Restaurants include Nelayan Beach Restaurant, ideal for enjoying fine cuisine while watching the sun setting over the Indian Ocean; Tunjung Café for breakfast and dinner; and the poolside Puri Bar for light snacks and beverages. In addition to one of the finest beaches on the island, guests can enjoy yoga and Tai Chi classes, bicycle riding, boogie boarding, fishing, golf, horseback riding, as well as nearby jet skiing, parasailing, rock climbing, scuba diving, snorkeling, water skiing and windsurfing. The Beach Spa offers a range of indulgent spa experiences to pamper the body, uplift the soul and re-awaken the senses. http://www.LHW.com/JimbaranPuri
Napasai by Orient-Express is a true paradise situated on the north coast of Koh Samui, Thailand – a secluded hideaway, set in a grove of cashew trees, beside a beautiful sandy beach and lush tropical gardens. Guest accommodations are in 45 sea-view and beach-front villas, eight garden and beach-front villa suites, and 13 one-to-four bedroom private pool residences at the water's edge. The contemporary Thai décor creates an authentic sense of place. Similarly, the dining options are evocative of the destination: Lai Thai serves Thai specialties in a relaxed setting; the casual Beach Restaurant offers both Thai and international cuisine; while The Lanterns Restaurant presents Asian, French and Mediterranean dishes al fresco. Light fare, snacks and beverages are available at The Pool Bar and The Lobby Bar. Inspired by an Asian healing philosophy, The Spa offers a wide range of relaxing treatments, rooted in Thai traditional medicine, local herbs and Oriental philosophies. The resort also has tennis courts, water sports, and an outdoor swimming pool. http://www.LHW.com/Napasai
For reservations, visit http://www.LHW.com. In the USA & Canada please call 1-800-223-6800 or contact a travel professional.
About The Leading Hotels of the World, Ltd.
The Leading Hotels of the World, Ltd. is the largest luxury hospitality organization in the world, representing over 430 of the finest hotels, resorts and spas in over 80 countries. Its mission is to curate and champion an exclusive collection of independent properties, including grand palaces and intimate city hideaways, luxury tent enclaves and expansive self-contained resorts. Established in 1928 by several influential and forward-thinking European hoteliers, it started with 38 initial members. Its loyal customers demand levels of quality they have come to expect of the brand, while seeking authentic and enriching travel experiences. Leading Hotel members are utterly unique and boldly independent. To be considered for inclusion, a hotel must adhere to strict quality standards and master the art of extraordinary hospitality.