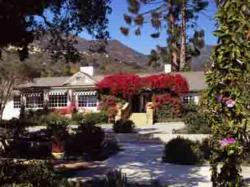 New York, NY (PRWEB) December 03, 2012
Just steps from the iconic Arc de Triomphe and the Champs Elysees – but feeling far removed from the bustle – le Le Royal Monceau – Raffles Paris reinvents the original 1930s spirit of the hotel – in an atmosphere created by legendary designer Philippe Starck, that captures the French art de vivre with graceful charm and sophistication. The 149 rooms and suites – appointed with artworks and many with the whimsical addition of an acoustic guitar -- are spacious sanctuaries of modern comfort. Holding its own in this culinary capital, the hotel's dining choices include Il Carpaccio, for regional Italian specialties; La Cuisine, for French fare; and Le Bar Long, serving Dom Perignon by the glass. The Spa My Blend by Clarins is an ethereal white haven, totally devoted to relaxation. Flexible meeting space, including film press-junket rooms, a 99-seat cinema, and an art gallery, can accommodate a range of meetings and social functions. Among the hotel's many other amenities are The Viñales Club, a private cigar lounge reserved for members, each with his or her own private humidor; Le Royal Eclaireur boutique gallery, offering an original selection of clothes, jewelry, art and design objects; an art bookstore and an exclusive service of an art concierge. http://www.LHW.com/RoyalMonceauParis
The Swiss capital is home again to the legendary Hotel Schweizerhof Bern. Following a total renovation that restored its aura of great tradition and grand style, the city-center hotel is a fusion of an impressive legacy with contemporary flair, noble design and exclusive service. With its 150-year history, the Schweizerhof has an exceptionally rich heritage, and celebrities like Peter Ustinov, Grace Kelly and Albert Schweitzer have been among its illustrious guests. Its 99 generously sized guest rooms and suites – all with the latest technological conveniences – feature a mixture of French charm and English understatement. Restaurants include Jack's Brasserie, serving French cuisine and local specialties in a fin-de-siècle atmosphere; Lobby-Lounge-Bar, for light fare, sushi, coffee and cocktails; and Sky Terrace, on the roof for libations and mezze-style dishes with views over the city. The fully equipped, 500-square-meter spa with five treatment rooms, offers a full range of therapies as well as hammam and sauna facilities and a fitness center. For meeting and social events, there are 11 conference and banquet rooms. http://www.LHW.com/SchweizerhofBern
Guests find their own piece of paradise at Laucala Island Resort in Fiji. This intimate retreat, set on an exclusive 3,500-acre island, comprises 24 villas with one-, two-, and three-bedroom configurations, set amidst coconut plantations, along sandy beaches or atop Mawi hill, each with its own pool, lush tropical garden and spacious indoor and outdoor areas. For exceptional dining, visitors can choose the colonial-style Plantation House, serving gourmet fare in refined surroundings; Seagrass Restaurant, offering Asian cuisine with Thai specialties; The Rock Lounge; for light meals and beverages; Pool Bar and Beach Bar, serving cocktails and snacks. In addition to the spa and fitness center, the resort offers an 18-hole championship golf course, outdoor swimming pool, world-class diving, horseback riding, a marina and a kids club. http://www.LHW.com/LaucalaIslandResort
Set in a historic building on The Bund, in Shangahi's former financial district, the Swatch Art Peace Hotel offers artists from around the world the opportunity to experience the cultural atmosphere of China's most vibrant and exciting city. The hotel's close association with contemporary art and artists is evident throughout the hotel, with numerous works on display. Among the accommodations are themed rooms and suites, as well as workshop-apartments where the Swatch Art Peace Hotel guest artists live and work. On the 5th floor are the Time Bar and Shook!-an outpost of the famous Kuala Lumpur restaurant, as well as banquet space and an island bar. Guests can enjoy cocktails and after-dinner drinks at the 6th-floor roof terrace overlooking the world-famous Bund. A variety of events can be arranged in the multi-purpose, 200-square-meter Gallery; and the 480-square-meter Exhibition Room. http://www.LHW.com/SwatchArtPeace
Slated to open in December, The Majestic Hotel Kuala Lumpur was originally built in the 1930s. This iconic colonial heritage landmark became one of the great hotels of Kuala Lumpur in its time, and was the venue of choice for glamorous social events, formal receptions, historical political meetings and visiting dignitaries. Today, it is poised to share the glamour and success of its predecessor. Set on more than three acres on Jalan Sultan Hishamuddin, it occupies a key location along the historic mile of Kuala Lumpur, opposite the old railway station. The latest incarnation of the Majestic encompasses the original, fully restored five-story hotel, and an all-new 15-story tower linked together by a glassed-enclosed walkway, and houses 288 rooms and suites. Dining options include Opus One, serving Asian, Japanese, Western and grilled dishes, complemented by a wine collection that is a collaboration between Baron Philippe de Rothschild and Robert Mondavi; The Colonial Café, serving classical cuisine; the elegant, period-style Tea Lounge, and the Bar. Among the leisure facilities are the Majestic Spa, a gym, an outdoor pool, and a smoking lounge. A range of meetings and banquets can be accommodated in 16 function rooms. http://www.LHW.com/MajesticKualaLumpur
San Ysidro Ranch is located just south of Santa Barbara, California, in the exclusive enclave of Montecito -- on over 500 acres of unspoiled coastal landscape, in the foothills of Santa Ynez Mountains, with spectacular views of the Pacific Ocean. Accommodations, in 41 individually decorated rooms, private cottages and suites, wind along San Ysidro's hillside creek and tree-lined paths. Built in classic bungalow style, they feature hot tubs on private outdoor patios with outdoor rain fall showers, hand-cut stone or Old World masonry fireplaces, radiant-heated bathroom floors, and hand-selected antique furnishings. Located in a 19th-century citrus packing house, The Stonehouse features a relaxing lounge and a separate dining room with wood-burning fireplace and serves regional cuisine prepared with herbs and vegetables from the on-site garden. The Plow & Angel serves relaxed fare in a convivial atmosphere that is a favorite with local residents. In addition to the outdoor pool and fitness room, the hotel offers a full range of in-room spa treatments. Excellent golf and 17 miles of hiking trails are nearby. Three meeting and event venues accommodate 10 to 60 guests. http://www.LHW.com/SanYsidroRanch
For reservations in the USA & Canada please call 1-800-223-6800 or contact a travel professional.
About The Leading Hotels of the World, Ltd. (LHW)
When extraordinary and one-of-a-kind intersect, you have likely found a Leading Hotel. As the largest luxury hotel collection, with more than 430 of the world's greatest properties in over 80 countries, we seek out the exceptional. From grand palaces to intimate city hideaways, from ancient castles to sumptuous safari tent villages, from tropical aeries to mystical paradises, all are utterly unique and boldly independent. Each celebrates the culture of its destination, rather than trying to mask it with corporate-mandated sameness. Established in 1928 by several influential and forward-thinking European hoteliers, it started with 38 initial members. With our eight-decade-long commitment to providing unforgettable, authentic travel experiences, LHW selects only hotels that meet our high standards for quality and distinctiveness. To us, hospitality is not an industry; it's an art…and our passion.