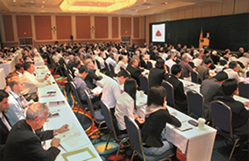 "As a membership based society we are dedicated to improving our membership benefits and giving them added value. " Quoted by Steven Glover, Program Director, LIA
ORLANDO, Fla. (PRWEB) December 30, 2018
The Laser Institute of America (LIA) is dedicated to bringing added benefits to their membership offerings. Among a myriad of other improvements to conferences, educational services and publications, LIA will be rolling out a significant restructuring of its individual and corporate memberships in 2019. This new structure will include a vast number of new and improved benefits that create significantly more value to the LIA network.
"As a membership based society we are dedicated to improving our membership benefits and giving them added value." Quoted by Steven Glover, Program Director, LIA
Stay tuned in January for more details regarding these new memberships and associated benefits.