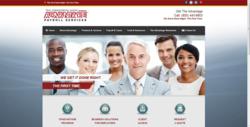 Freeport, NY (PRWEB) May 21, 2013
The website plays host to Advantage's Instant Payroll® product, one of its most popular services. Approximately 33% of its clients use the service, making the website's ease of use and accessibility one of the company's top priorities.
"Advantage's website is often the first point of contact for our clients and prospective clients, as it is accessible from anywhere, anytime," said President and Co-Owner of LI Advantage, Rob Basso. "Making our website visually engaging and easy to navigate is yet another advantage we can provide for our clients."
The Advantage website will also now prominently feature up-to-the-second streams featuring important payroll news and updates. The streams sync up with the company's Twitter and Facebook feeds, putting every critical update that clients need all in one place. And no matter what device is used to access the site, be it a traditional computer, a smartphone, or a tablet, the page maintains its easy-to-use format. You can visit the new site at http://www.liadvantage.com.
After servicing the region for over 16 years and the nation for more than 30, Advantage Payroll is strongly committed to delivering the best in customer service, payroll, human resources and time and attendance management while playing a pivotal role in various community outreach initiatives. Long Island Advantage Payroll has the highest customer satisfaction rating among payroll providers in the region. For more information contact LI Advantage Payroll at 800-440-9033 or visit Advantage online at http://www.liadvantage.com.