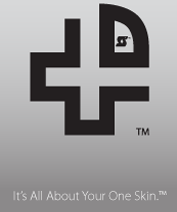 Kansas City, MO (PRWEB) October 25, 2012
Dr. Scott Darling of the Skin and Vein Center was named to the public education and screening committee for the American College of Phlebology earlier this fall.
Dr. Darling was named to the committee as a result of his leadership at the American College of Phlebology Foundation's Vision for Tomorrow Executive Summit, an invitation-only event for corporate and healthcare leaders to discuss the next five to 10 years in the field of vein treatment, as well as his long history of advocating for public education of vein diseases.
The public education and screening committee is one of four subcommittees advising the education committee, which has been tasked with providing continuing education to members and informing the public of important vascular health issues.
According to Dr. Darling, one of the main goals of the committee is to educate the public on the need for regular vein screenings and evaluations.
"It's estimated that 23 percent of the adult population in our country has varicose veins," Dr. Darling said. "But a very small number of these people go visit a doctor certified in phlebology. A vein evaluation and subsequent treatment can improve a person's vascular health and their quality of life, so we want to impress upon the public the importance of vein screenings."
Dr. Darling offers free vein screenings in Kansas City on the second Thursday of each month in conjunction with the American Venous Forum. Patients who are interested in spider vein removal in Kansas City should contact the Skin and Vein Center for more details.
To read more about Dr. Darling's certifications in the fields of vein surgery and therapy, click here.
About the Skin and Vein Center
The Skin & Vein Center is a dermatology and vein clinic that specializes in providing non-invasive skin and vein procedures to the Kansas City metro area. Its mission is to help its patients maintain and protect their "One Skin" using the newest pain-free methods available, and to provide as much information as possible, every step of the way. Its lead doctor, Dr. Scott Darling has been providing dermatology and vein services at the clinic for the last 12 years.
###