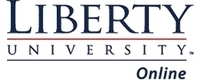 Our servicemen and -women deserve the opportunity and aid for a smooth transition back into civilian life
Lynchburg, VA (Vocus) May 26, 2010
Since May has been designated by Congress as National Military Appreciation Month (NMAM), it's fitting that in the same month Liberty University hit its greatest enrollment of military personnel ever. With more than 15,000 of its 50,000 online students representing the armed forces, military students comprise almost one-third of the student body at Liberty University Online.
Three times ranked as one of America's top military-friendly schools, Liberty is a veteran at servicing servicemembers, spouses and veterans. The university offers many benefits for active-duty personnel, reservists, guardsmen, veterans and their spouses. Aside from the scholarships and aid available to all Liberty students, military students also have access to:

Tuition assistance so that credit hours cost no more than $250 each
A $150 technology fee waiver each semester
The Heroes Fund Scholarship for wounded veterans and the spouses of those who paid the ultimate sacrifice for their country
In addition to monetary assistance, Liberty University offers a unique variety of services for military students. Forty degree programs are specially designed for military students' schedules and needs to speed up the graduation process. A military support office of over 20 personnel is available to counsel and help students as they apply for tuition assistance and GI Bill and Veterans Affairs benefits. Each student's benefits processes are tracked to ensure speed and accuracy so each student receives every penny they deserve. As a Servicemember's Opportunity College, Liberty can transfer and apply more college credit than most schools. Liberty also offers generous credit for military training.
Liberty University Online also features an online library, bookstore and writing center. Online ministry services can be accessed as easily as the classes – anywhere, anytime. Several online support groups allow current military personnel enrolled at Liberty to connect with other students and alumni who can guide and encourage military students and their families through familiar situations.
Jerry Falwell, Jr., Chancellor and President of Liberty University, is pleased to be able to offer so many advantages to military students.
"Our servicemen and -women deserve the opportunity and aid for a smooth transition back into civilian life," Falwell said. "After pausing their education to defend our country, they ought to have a strong educational base to build on. That's why Liberty University makes such a strong effort to assist military personnel in accessing higher education."
About Liberty University Online
Established in 1971, Liberty University pioneered distance education in 1985, and is now the largest and fastest-growing Christian university in the world. Today, Liberty University Online hosts more than 50,000 distance learners and has the highest retention and graduation rates among top online universities. Liberty offers more than 40 accredited degree programs, from Associate to Doctoral, and 90 areas of specialization, all taught from a Christian perspective. For more information, visit http://www.luonline.com, or call (800) 424-9595.
*Liberty University was named one of America's military-friendly universities in the November/December 2009 issue of Military Advanced Education. Earlier this year, Liberty was ranked as a military-friendly school by GI Jobs magazine and was ranked No. 18 out of the 50 most popular military schools in the United States in a survey conducted by Military Times EDGE magazine.
###