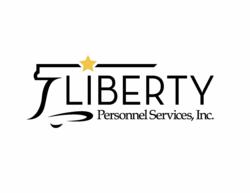 Applicants are getting offers on the spot in interviews.
King of Prussia, PA (PRWEB) February 05, 2013
Liberty Personnel is celebrating their 10th anniversary in the employment recruiting industry and remains optimistic about their place in the job market. According to CEO Boyd Kelly, "Top flight talent is very difficult to find. The unemployment rate may still be a little high, but for highly skilled personnel, companies are scrambling to find the best talent. Our services remain invaluable to our clients."
President Dan Gallagher believes the trend of job applicants getting multiple offers is a sign of the high demand for skilled employees. "Applicants are getting offers on the spot in interviews. They are receiving multiple offers to choose from. That hasn't happened in a few years. The interview process has shortened significantly. Employers can't interview somebody and expect them to be on the job market in a month. As the economy continues to improve, this process will only become more competitive."
Founded in 2003, Liberty Personnel rapidly established itself and grew into one of the largest recruiting agencies on the East Coast. Liberty Personnel specializes in placing IT, Engineering, Manufacturing, Scientific, Sales, Construction, and Accounting personnel.
If you would like more information about this topic, or to schedule an interview with Liberty Personnel, please contact Tony MaGuire.