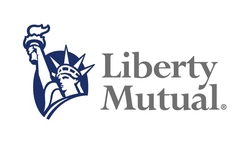 To avoid being caught off guard when the weather gets bad, it's important to be prepared - even before you get in the car - to ensure a safe and happy holiday for everyone.
Boston, MA (PRWEB) January 5, 2009
Mother Nature can throw unexpected curveballs to unsuspecting teen drivers this winter. To ensure that safety is a top concern, Liberty Mutual Insurance urges parents and teen drivers to visit LibertyMutualTeenDriving.com before they hit the road this holiday season.
The U.S. Department of Transportation reported over 1,100 crashes by teen drivers, age 16-19 years old, last holiday season and according to the Insurance Institute for Highway Safety(IIHS), nearly 5,000 teens drivers were involved in fatal motor accidents last year and motor vehicle crashes are still considered the leading cause of death among teenagers.
''All of us - no matter how long we've been driving - need to take the challenges of winter driving seriously,'' said Dave Melton, director of Transportation Technical Consulting Services at the Liberty Mutual Research Institute for Safety in Hopkinton, Mass. "To avoid being caught off guard when the weather gets bad, it's important to be prepared - even before you get in the car - to ensure a safe and happy holiday for everyone."
Be Street Smart - Before, During and After the Trip
According to the U.S. Department of Commerce, about 70 percent of fatal automobile accidents are ice or snow related and another 25 percent of winter deaths can be attributed to people being caught out in a storm.
From treacherous highways and back roads to black ice and freezing bridges, it takes a lot of care and preparation to ensure the driver is winter road-ready and that the car is safe and in good running order. With millions of drivers on the road this winter - Dave Melton and Liberty Mutual recommend the following tips to keep top of mind this holiday season. More tips from Dave Melton are available at LibertyMutualTeenDriving.com and YouTube.

Create a winter driving safety kit
Keep gas tank at least half full.
Test air-conditioning, which helps clear your windshield and windows.
Add winter wiper blades and top off washer fluid.
Have your tires checked to ensure you have enough tread to last the winter
Use snow tires if you live in an area that gets frequent snow.
Check the weather report in your area and in the area of your final destination. If conditions are bad and your trip is necessary, be sure to plan extra time.
In bad weather it's critical to put some extra distance -- at least double -- between vehicles.
Reduce speed - antilock brakes and four-wheel drive will not help you stop faster. Antilock brakes only help you maintain steering control.
Always wear your seat belt.
Interactive Resource for Teens and Parents
Liberty Mutual created http://www.LibertyMutualTeenDriving.com, an interactive teen driving resource that offers parents and teens online tutorials and demonstrations on accident prevention techniques formulated by the Liberty Mutual Research Institute for Safety. Visitors to the site can also receive a 50 percent discount on the National Safety Council's defensive driving course and sample driver's licensing exam questions from every state.
The dual-path site also features a parents' version, with useful tips for talking with their teens about driving. A new parent/teen safe driving contract, developed by SADD, can facilitate this discussion and enable parents and teens to customize consequences and rewards for driving behaviors that include wearing seat belts, following the speed limit, and limiting or reducing driving distractions.
About Liberty Mutual Group
''Helping people live safer, more secure lives'' since 1912, Boston-based Liberty Mutual Group is a diversified global insurer and sixth-largest property and casualty insurer in the U.S. based on 2007 direct written premium. Liberty Mutual Group ranks 94th on the Fortune 500 list of largest U.S. corporations, based on 2007 revenue. The company has over 45,000 employees located in more than 900 offices throughout the world.
The eighth-largest auto and home insurer in the U.S., Liberty Mutual (LibertyMutual.com) sells full lines of coverage for automobile, homeowners, valuable possessions, personal liability, and individual life insurance. The company is an industry leader in affinity partnerships, offering car and home insurance to employees and members of more than 10,000 companies, credit unions, professional associations and alumni groups.
###