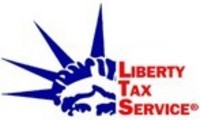 Annie set the standard for the best first year tax office ever in the Liberty Tax Service operating system during our ten year history with over 1600 returns prepared
Washington, D.C. (Vocus) September 17, 2007
First year Liberty Tax franchisee Annie Fuller of Newberry, South Carolina was honored by the International Franchise Association as a Franchisee of the Year. The award is given to IFA-member company franchisees to honor them for their outstanding performance and the contributions they have made to enhance the growth and development of the nation's franchising industry.
"Annie set the standard for the best first year tax office ever in the Liberty Tax Service operating system during our ten year history with over 1600 returns prepared," said John Hewitt, CEO and Founder of Liberty Tax Service.
The IFA Franchisee of the Year Awards were presented during the IFA's Eighth Annual Franchise Appreciation Day celebration in the nation's capital. As the association's primary grassroots lobbying effort, Franchise Appreciation Day offers meetings between franchisees and franchise systems and congressional lawmakers and staff to discuss key issues facing the franchise industry, such as small-business health plans, immigration reform, wages and tax burdens.
Staying in touch with Congress is a priority for the franchising community, which continues to expand. According to an IFA Educational Foundation study conducted by PricewaterhouseCoopers, there are more than 760,000 U.S. franchised businesses that provide jobs for more than 18 million Americans and contribute more than $1.53 trillion to the U.S. economy.
Founded nearly 50 years ago, the IFA promotes and strives to protect franchising worldwide. The association, whose membership includes nearly 10,000 franchisees and 1,300 franchise companies, is the leading source of due-diligence information for prospective franchise investors. Through its Web site, http://www.franchise.org , future franchisees can take advantage of a wide variety of informational and educational items including a free online course, "Franchising Basics," plus the Federal Trade Commission's Consumer Guide to Buying a Franchise.
In addition to other educational offerings, the IFA offers its franchisees and member-companies tips on best practices to foster the most productive and mutually-beneficial franchise relationships for both franchisors and franchisees.
About Liberty Tax Service:
Founded in 1997, Liberty Tax Service is the fastest growing retail tax preparation company in the industry's history. Founder and CEO John T. Hewitt has 38 years of tax industry experience, the most of any CEO in the tax preparation business. Hewitt is also the founder of Jackson Hewitt Tax Service (NYSE: JTX).
Liberty Tax Service (http://www.libertytax.com) operates 2,400 offices throughout the United States and Canada, and has prepared over 5,000,000 individual income tax returns. The company focuses on computerized income tax preparation, electronic filing and refund loans. Emphasis on customer service including audit assistance, a money back guarantee and free tax return checking are just a few of the above and beyond features offered by Liberty Tax Service.
CONTACT:
Martha O'Gorman
Chief Marketing Officer
(800) 790-3863 ext. 8022
# # #