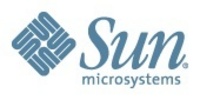 Organizations charged with the preservation of important data are currently at a crossroads; even as electronic data volumes increase exponentially, we recognize that we are in danger of losing valuable historical content, including films, books, and texts that are part of our cultural heritage
SANTA CLARA, Calif. (PRWEB) June 3, 2008
Led by Sun Microsystems, Inc. (NASDAQ:JAVA), and Stanford University, the Sun PASIG was formed in May 2007 to address these challenges. Its initial participants included The Alberta Library, Bibliotheque Nationale de France, The British Library, The California Digital Library, Getty Research, The Johns Hopkins University, Oregon State University, University of Oxford, Stanford University, Swedish National Library, and Texas Digital Library.
"Organizations charged with the preservation of important data are currently at a crossroads; even as electronic data volumes increase exponentially, we recognize that we are in danger of losing valuable historical content, including films, books, and texts that are part of our cultural heritage," said Michael Keller, University Librarian, Director of Academic Information Resources, Stanford University. "The formation of the Sun PASIG in 2007 was a key milestone in the history of digital preservation. Through our semi-annual meetings and ongoing projects, we are beginning to solve this issue by creating standards and putting technology and best practices into place."
Over 180 experts from Sun, universities, libraries and research organizations around the world attended the meeting, representing Bibliotheque Nationale de France, California Digital Library, National Library of New Zealand, National Library of Norway, Princeton University, and USC Shoah Foundation Institute, among other leading institutions. The agenda included case studies and repository studies from leading libraries and organizations, trends panels, working group discussions, one-to-one custom architectural review meetings, and technology deep-dive sessions. Key topics covered included tiered storage, data management and digital asset management (DAM), open storage, data curation, immersive technology, repositories and federated archives, and Web 2.0 services.
"It is exciting and encouraging to see so many diverse organizations come together around a common need to find ways to archive, preserve, and share the world's important research and irreplaceable cultural materials," said Art Pasquinelli, Sun's Education Market Strategist and PASIG organizer. "Given our rich history of creating communities, Sun Microsystems is proud to be driving this initiative and equipping our members with the technology, tools, and best practices to help solve these challenges."
Over the last few months, Sun market and product experts and PASIG members have jointly hosted regularly scheduled webinars for the community in order to set out baseline technology trends for the group. Leading up to the next PASIG meeting in Europe in the Fall, more webinars will be held to review leading-edge technology implementations.
For more information about the Sun PASIG, please visit http://www.sun-pasig.org/
About Sun Microsystems, Inc.
Sun Microsystems develops the technologies that power the global marketplace. Guided by a singular vision -- "The Network is the Computer" -- Sun drives network participation through shared innovation, community development and open source leadership. Sun can be found in more than 100 countries and on the Web at http://sun.com
Sun, Sun Microsystems, the Sun logo, Java and The Network is the Computer are trademarks or registered trademarks of Sun Microsystems, Inc. or its subsidiaries in the United States and other countries.