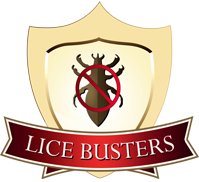 Its not only people who tend to come out more when the weather is nice, Head Lice like to come out too.
(PRWEB) April 19, 2013
Head Lice are most definitely around all year long, however there are certain times of the year when Head Lice seems to spread around more. The spring season is definitely one of those times. "Simple because people tend to go out more as the weather gets nicer, whether it's visiting family or friends at a park or going on a vacation somewhere" says Dalya Harel founder of Lice Busters.
Lice Busters one of the leaders in the Lice Treatment Industry is certainly well aware of the increase in people suffering from Head Lice during the spring season.
Their Lice Treatment Centers in New York, New Jersey and Long Island are all booked solid with appointments during the spring and summer months. I always tell my clients that "Its not only people who tend to come out more when the weather is nice, Head Lice like to come out too."
The best way to avoid catching head lice is to know how to prevent it. Lice Busters offers six important lice prevention tips:
1) Keep your child's hair as close to the head a possible whether in a braid, bun or ponytail. The closer ones hair is to the head the less likely it is to catch head lice.
2) Preform periodic head lice checks, better to catch lice at the beginning stage than to be caught off guard at a later date with a severe lice infestation.
3) Teach your child to avoid any sharing of headgear, including hair brushes, bathing caps, scarves or towels. Head to head contact should also be avoided.
4) If your child is attending a sleepover at a friend's house, make sure to use our Lice Prevention Spray to stay Lice Free. It is 100% effective at preventing lice.
5) Each child should have their own helmet for sporting activities. Keep an extra helmet on hand for when friends come over to play.
6) Don't assume that because your child is not scratching their head, that they do not have head lice – some children won't itch during a lice infestation. The itching is an allergic reaction to the biting of the scalp from the lice.
If the worst does happen, Dalya Harel "The Lice Lady" recommends either going to a Lice Busters Lice Removal Salon near you or to use our all Natural Lice Products which can be found on our website at http://www.licebustersnyc.com/products/" The Lice Busters lice treatment method consist of natural removing the lice and nits from the hair using a metal lice comb, specially produced in Germany.
Company Information:
Lice Busters is a lice treatment and lice removal company serving the New York, New Jersey, CT, Long Island and Westchester areas. Using only all natural, non-toxic products and the highest quality tools, their 100% effective and guaranteed lice removal method removes head lice and nits in a single treatment. Performed in the comfort and privacy of your home or at a discreet lice removal salon near you, Lice Busters will check and treat the entire family as needed. Since being established in 1989, Lice Busters has successfully treated thousands of people and helped them get back to school or work quickly and safely. Lice Busters also offers head lice screenings to schools, camps, kindergartens and playgroups.
For more information about head lice or our lice prevention tips:
Yoni Harel
President
Lice Busters
877-613-1143
http://www.licebustersnyc.com