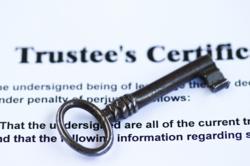 A trust can be used to detach assets from an estate, therefore mitigating inheritance tax.
(PRWEB UK) 13 February 2013
With this in mind, many more people are turning to trust funds. Once considered solely for the privileged few this is no longer the case as they can be an important financial planning tool for those with even the most modest of means.
A trust is a way of looking after assets such as money, property and other items of value. Used alongside a Will, a trust agreement ensures assets are passed on to the beneficiaries in accordance with trustor's wishes, at any time before or after death, as set out in the trust agreement. Gavin Perrett of Liddle Perrett Legal says, 'there are many reasons for setting up a trust but most commonly individuals want to mitigate inheritance tax, avoid probate and they want to ensure that their children and relatives receive their full inheritance'.
With years of professional wealth management experience, Gavin is convinced that effective tax management, either on its own or as part of the full estate planning service, is essential for this. As he points out, a trust can be used to detach assets from an estate, therefore mitigating inheritance tax. To give an example, a property left in a Will with the beneficiary being the trust enables the trustees of that trust to distribute the assets and items in trust in accordance with the trustor's wishes.
Gavin advises that a trust is a legal arrangement, managed by trustees, with legal responsibilities to carry out an individual's wishes for the items in trust. With this in mind it is essential to seek professional advice before setting one up. The Liddle Perrett Legal team, with over 30 years collective expertise in the financial services sector are ideally placed to provide this with their full estate planning service which includes trusts, wills, lasting power of attorney documents, deeds of severance and more.
For further information contact Gavin Perrett at Liddle Perrett Legal. Telephone 0845 894 8441 email legal(at)liddleperrett(dot)com or visit http://www.liddleperrettlegal.com