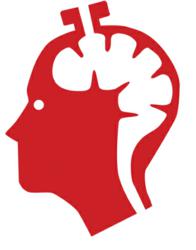 "Retirement Coach University", The Latest In Retirement Educational Websites, Goes Live For Houston Area Baby Boomer And Retirees
Houston Heights, TX (PRWEB) June 28, 2012
A Houston Heights Retirement Income and Asset Preservation specialist, Liebe Ostrow, teamed up this week with Annuity Think Tank to create a new coaching and educational retirement income website called "Retirement Coach University". The new informative retirement website will feature daily retirement and income planning content including blogs, articles, and retirement focused white papers. "Retirement Coach University" will also highlight relevant retirement videos focused on the importance of contractually guaranteed lifetime income. Moreover, baby boomers and retirees will have full access to a multitude of financial calculators and complimentary content.
Many of the latest retirement studies by companies such as Allianz, Society of Actuaries, and the National Institute on Retirement Security reveal that many baby boomers are completely rethinking retirement. Instead of looking for growth and high returns, the focus has turned to protection of their nest egg; protection from market downturns; and guaranteed income for life. As baby boomers and retirees search the web for relevant retirement information, the need for up-to-date and unbiased research is crucial. As a result, the site, http://www.retirementcoachuniversity.com was designed to make retirement education easy for baby boomers with the goal of helping them create a secure and stable financial future. The site updates relevant retirement information and articles on a daily basis and can serve as the one stop shop for retirement edification for Houston baby boomers.
About Liebe Ostrow and Retirement Coach University
Liebe Ostrow Miller is the founder and CEO of Retirement Coach University. As an investment advisor representative of H. Beck she specializes in advising her clients on such subjects as asset preservation, tax reduction, investment portfolio diversification, and creative ways in an attempt to generate more income for retirement. In 2007 she created Senior Care Advisors of Texas, a non-profit organization of elite, caring and qualified members that serve adult children and their families with a variety of resources. Liebe entered the Financial Services industry in 1986. She has received the designation of Chartered Life Underwriter (CLU.) from the American College Bryn Mawr PA. In 2008 Liebe received the Certified Senior Advisor (CSA) designating specific training that helps advisors better serve their senior clients. Liebe enjoys golfing, travel and pilates classes. She lives in Houston, Texas with her husband, Dr. Stuart Miller and her beloved puppy, Sydnee Rose. Liebe has two grown children, Adam and Michelle and two beautiful granddaughters.
About Annuity Think Tank
Annuity Think Tank's vision is to be the first place advisors and consumers come to for innovative annuity solutions, unbiased annuity education, annuity research, and the most comprehensive annuity information on the web. Advisors and financial professionals, please visit our site designed for you at Annuitythinktank.com. For further questions contact us toll free at (855)888-6494 or email us at info(at)annuitythinktank.com. We appreciate any and all feedback including new video ideas, blogs, and annuity concepts.