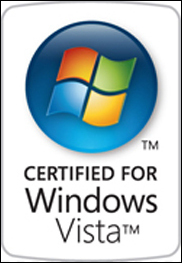 We are extremely pleased that Lieberman Software carries the certified logo and takes advantage of the new technologies available in Windows Vista.
Los Angeles, CA (PRWEB) December 11, 2006
Lieberman Software Corporation today announced that COM+ Manager is the company's most recent product to achieve Microsoft Windows Vista certification. Lieberman Software is the first company with three Windows Vista certified applications, and the first company to complete two certifications without any retests.
"The Microsoft Logo Certified for Vista on COM+ Manager assures our clients that Lieberman Software products always support the latest Microsoft technologies. We will continue to develop the dependable and efficient systems management solutions required for Windows enterprise deployments," said Philip Lieberman, president of Lieberman Software.
COM+ Manager is an essential security management application for organizations that must conform to security best practices of changing passwords throughout the enterprise on a regular basis. It is used by corporations to manage the security of server farm transaction components, including COM+, MTS, and DCOM. COM+ Manager provides the ability to administer these critical security components on a mass basis through a single display. Objects dispersed across all systems in the network can be conveniently modified in one operation, eliminating time-consuming manual processes.
"Windows Vista is the most secure version of Windows ever and provides a great platform for further security innovation - such as the management application COM+ Manager - that further extends customer infrastructure benefits. Products that carry the Certified for Windows Vista logo have met explicit standards of reliability and quality, and have been tested to deliver a superior experience with Windows Vista," said Brad Goldberg, General Manager for Windows Vista Product Management at Microsoft Corp. "We are extremely pleased that Lieberman Software carries the certified logo and takes advantage of the new technologies available in Windows Vista."
Several months prior to the launch of Windows Vista, Lieberman Software began a strategic initiative to achieve Windows Vista certification for most of its products. Nearly the entire Lieberman Software product line has now either already earned certification for the new computing platform or is currently undergoing the certification process. Lieberman Software's other current Windows Vista certified applications are Service Account Manager™ and User Manager Pro™.
The Certified for Windows Vista Logo Program was designed by Microsoft to improve the experience of customers using applications in enterprise environments. It establishes a technical standard to verify that third-party business-critical applications are secure, manageable, and reliable when running on the operating system. An authorized, independent testing provider conducted the certification for COM+ Manager.
About Lieberman Software Corporation
Lieberman Software Corporation provides advanced systems management solutions that reduce the cost and complexity of administering the Windows enterprise. By automating time intensive security, server, and workstation maintenance tasks, Lieberman Software increases control over the Windows infrastructure, delivering improved productivity, performance, and audit-ready security. With products that simultaneously administer thousands of systems from a single console, Lieberman Software ensures that even the largest corporate, educational, and government enterprises remain managed, secure, and compliant. Lieberman Software is a Microsoft Gold Certified Partner headquartered in Los Angeles, CA. For more information, please visit http://www.liebsoft.com.
Product and company names herein may be trademarks of their registered owners.
###