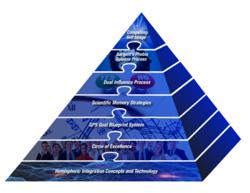 Life Coaching is a rapidly growing field and the coaches need better access to resources. We want to provide it.
Rancho Santa Margarita, CA (PRWEB) January 01, 2012
As Facebook continues to grow and attract new members and groups worldwide, it offers more opportunities for connection and communication among health and fitness professionals, business owners and friends. To allow its members to communicate more easily and effectively, the Spencer Institute recently developed and launched a Facebook page at https://www.facebook.com/groups/64831652754/
Members of the Spencer Institute can continue to find information on educational programs and certifications on the Spencer Institute site at http://www.spencerinstitute.com, while the Facebook page will hone in on new announcements, conversations between members, the latest health and wellness news and more.
"With members in all 50 states and many countries who tell us how much they enjoy Facebook and social media, we wanted to make it easier for people to reach out and connect with each other," said Dr. John Spencer Ellis, CEO and president of The Spencer Institute. "The new Facebook page is also the perfect place to share success stories, triumphs and goals. As a holistic wellness provider, we wanted to complete our online offerings with this new group."
Current posts on the Spencer Institute page include information on new degree programs in health and wellness, member success stories, healthy recipes, polls and surveys, ongoing conversations and more.
"Social media is all about reaching out, casual communication and staying connected in a busy world, so we're pleased to add the Facebook page and group to the Spencer Institute's growing menu of online offerings," Ellis added.
Anyone interested in the Facebook group can visit http://www.facebook.com/groups/64831652754/ to join the group.
About the Spencer Institute
Founded by Dr. John Spencer Ellis, an international leader in wellness coaching, personal development and fitness, The Spencer Institute offers life coaching, holistic education, nutrition coaching, sports psychology and wellness training certification programs delivered in online and distance learning formats that are designed to provide a step-by-step blueprint to success. The programs were developed to help people find the career of their dreams while helping others live better lives. For more information about the Spencer Institute's new Facebook group, please visit https://www.facebook.com/groups/64831652754/
###