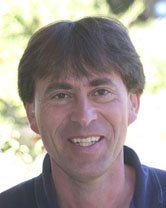 Most of us never stop and do something life giving for ourselves
Lafayette, CA (Vocus/PRWEB) June 01, 2011
Christoph Nauer, who brings over 15 years of experience in ministry, pastoral counseling and spiritual direction to his life coaching practice, is announcing a new workshop to be held on June 10th from 7:30 to 9:30 p.m. in Benicia, CA. This workshop, entitled "Vision Board Experience: Eliminate Stress & Achieve Goals," is designed to serve clients who have lost touch with their own wellbeing in the barrage of daily life obligations.
"Most of us never stop and do something life giving for ourselves," says Christoph. "We focus on our careers, children and spouses and in the process we neglect our own wellbeing which leads to stress with all its negative effects on our health."
The workshop is designed to teach participants how to make their well being a priority; reduce stress; become masters at managing time and restore a sense of joy, balance and happiness to life; set clear goals; and close the gap from where they are in life to where they want to be.
Participants will build vision boards, a goal setting tool that will show them how to:

Create a "soul sentence" for their lives
Look at where they are stuck in their lives and what has kept them there
Set goals in four different areas of life: health, relationship, finance & time management
Use the "Remember Forward" Technique that will help participants live into their vision
Develop strategies on how to put the law of attraction into action
Graduates of the workshop can expect to experience improved clarity, self-esteem and communication skills.
Clients who sign up for the upcoming workshop before June 3rd are eligible for the Early Bird Special; $10.00 off the regular fee of $40.00 per person. To book a spot in class today, visit http://june102011.eventbrite.com/.
For more information about the "Vision Board Experience" workshop or any of Life Coaching With a Twist's services, call them at (925) 948-8236 or visit them on the web at http://christophnauer.com/services/vision-board-experience/.
About Life Coaching With a Twist
Life Coaching With a Twist was founded and is owned by Christoph Nauer. The "twist" is that Christoph, unlike most life coaches, brings over 15 years of experience in ministry, pastoral counseling, and spiritual direction to the coaching process. Life Coaching With a Twist serves the San Francisco Bay Area communities of Benicia, Berkeley, Walnut Creek, Richmond, Concord, Oakland, Martinez, San Leandro, San Ramon and Vallejo.
###