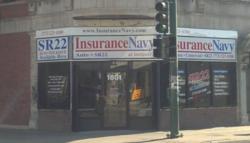 The results of these studies indicate that more social problems are emerging as a result of increasing the uninsured Americans, but life insurance agents and life insurance companies are improving their sale volumes
Cicero, Illinois (PRWEB) October 21, 2012
According to the a recent study published earlier this month by Genworth Financial, Inc. more than 118 million adults in America over the age of 18 years don't have any life insurance coverage. This number constitutes about 52% of the US population, compared to 51% in 2011. The study was based on phone interviewing more than 25,000 American adults over age 18 years over 15 months time frame.
"This increase in uninsured individuals should not be interpreted as a reduction in the premium dollar sale of life insurance. Actually the life insurance industry grew 4% in new annualized premium dollars in 2011, resulting in the second consecutive year of growth. In the 4th quarter, the volume of life insurance premium dollar improved 2%, compared with the 4th quarter of 2010, according to a study released by LIMRA in February 2012," said Ed Sneneh of Insurance Navy. "The results of these studies indicate that more social problems are emerging as a result of increasing numbers of the uninsured Americans, but life insurance agents and life insurance companies are improving their sale volumes," Sneneh added.
Experts in the financial services believe that these results are consistent with the strong recession that we have been witnessing these days but new life insurance sale will continue to grow. "A major reason for this trend is the increase in the more pricey whole life insurance contracts which offer more guarantee, on the expense of other flexible premium life contract. We think that this is a good time for the re-emergence of life insurance agents," Mr. Sneneh said.
ABOUT LIMRA
LIMRA is an organization with about 850 members in over 7o countries that offers research, consulting, and other services to insurance and financial services entities in the United States and worldwide. The organization aims at helping its members improve the marketing and effectiveness of their distribution systems. Members of LIMRA includes insurers which market life, health, disability, and long-term care insurance; annuities; mutual funds; and retirement investment services and products. For more information visit limra.com.
ABOUT GENWORTH
Genworth is a prominent Fortune 500 insurance holding organization dedicated to assisting people secure their financial lives, families and futures. Genworth offers services in investments, financial planning, life insurance, long term care and more. For more information visit genworth.com.
ABOUT INSURANCE NAVY
Insurance Navy is an independent insurance agency in the Chicago area. The agency provides car insurance, business insurance, health and life insurance in the Chicago area and Northwest Indiana. The agency offers its services online, or through professionally licensed agents. Insurance Navy is licensed in the States of Indiana and Illinois, and provides its services through a network of office in the area.
CONTACT INFORMATION
Name: Ed Sneneh
Address: 5116 West Cermak Road, Cicero, IL 60804
Phone: (708) 863-9000
Email: info(at)insurancenavy(dot)com