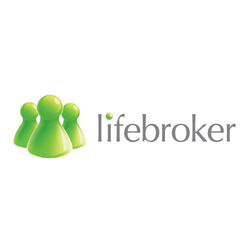 Financial literacy empowers Australians to make sound financial decisions, including choices surrounding income protection insurance and life insurance
(PRWEB) July 21, 2010
Research by Australia's leading online life insurance broker shows self-employed Australians, including tradespeople, are much more likely to buy life insurance than those employed in full time, or even part time jobs.
Lifebroker has found that while self-employed people make up only 9.3% of the workforce, they represent 25% of all buyers of personal insurance. Lifebroker based these figures on an audit of over 7,000 financial accounts, representing Australians across occupations, states and territories.
The audit found that self-employed Australians such as builders, plumbers and electricians, as well a self-employed professionals including IT contractors, doctors, barristers and lawyers, are far more likely to buy life insurance and income protection insurance. This, according to Lifebroker, is because self-employment contributes to better financial literacy.
"Self-employment makes people mindful of their financial situation and in the case of personal insurance, makes them face the potential risks to their finances like injury and illness. These people often have a better understanding about the importance of life, income, trauma, or total and permanent disablement insurance," explains Hugh Peck, Lifebroker National Manager.
"In contrast, when it comes to buying personal insurance employees often have a false sense of security, usually linked to their perceived working entitlements.
"Many employees believe their employer will help out if they become injured or ill and are unable to work. Sadly this usually isn't the case," Mr Peck added.
Employees are accustomed to sick leave and annual leave pay, and this contributes to a dangerous assumption that their pay will continue should they be forced to stop working. On the other hand, self-employed people are acutely aware that if they don't work, they don't get paid.
Adding to their more realistic view on personal finances, self-employed people, particularly tradespeople, are also more likely to pass financial advice on to their colleagues. By sharing information on life insurance and income protection insurance, Tradies are better placed to make the right insurance purchases.
"Financial literacy empowers Australians to make sound financial decisions, including choices surrounding income protection insurance and life insurance. Information is power, and so we urge Australians, whether they are employed or self-employed, to use the available tools to better understand their finances," said Mr Peck.
At Australia's leading online life insurance broker, http://www.lifebroker.com.au, employees, business owners and contractors can use Lifebroker's free quote finder to research and compare life insurance and income insurance options from major insurance providers. Quotes are generated according to individual situations and requirements, and provide a convenient and reliable platform to make informed choices.
The top five reasons people buy personal insurance include:

Self-employment
Protecting a partner and/or children
Being aware of someone else who died, was sick or was injured
Being advised by a financial planner
Covering a mortgage
About Lifebroker
Compare and save on life insurance with Lifebroker, Australia's leading online life insurance broker. At http://www.lifebroker.com.au, you'll compare insurance quotes from every major life insurance provider in Australia. Lifebroker specialises in the comparison of life insurance and income protection providers.
Let Lifebroker help take the guesswork out of buying life insurance and enjoy peace of mind with the right personal insurance, at the right price. As an independent life insurance broker we provide personalised quotes from all the major Australian insurance companies, guaranteeing you a true overall market comparison. For the best life insurance Australia wide, compare and save insurance online at http://www.lifebroker.com.au.
###