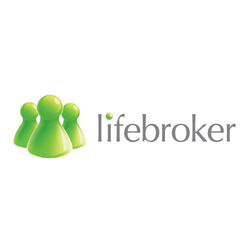 Personal insurance doesn't have to be expensive. Life insurance totalling $500,000 can cost as little as $1 a day each for a 40 year old couple
(PRWEB) July 14, 2010
When it comes to insuring their cars or homes, Australians are quick to compare the options for the best possible cover. Yet, when choosing life insurance, we pay far too much due to a lack of knowledge. This has been the finding of Australia's leading online life insurance broker, Lifebroker, which offers free life insurance comparisons and quotes from Australia's leading insurance providers.
"Many people make errors when purchasing life insurance that can cost them hundreds of dollars a year simply because they are misinformed about personal cover," explains Hugh Peck, Lifebroker National Manager.
Australians don't place enough value on buying personal protection, which means they're often uneducated in this area. If they do decide to buy life insurance, they are often ill-quipped to make the right decisions, resulting in costly mistakes.
Another reason for the lack of information stems from people's reluctance to think about their own mortality coupled with a presumption that life insurance is expensive, thus putting the research off.
"Personal insurance doesn't have to be expensive. Life insurance totalling $500,000 can cost as little as $1 a day each for a 40 year old couple," suggests Mr Peck.
The good news is Australians can enjoy great savings if they simply do the research and compare policy options.
The Lifebroker website makes selecting the right level of cover easy. When customers use Lifebroker's free life insurance quote finder, they receive a host of personal insurance comparisons from Australia's leading insurance companies.
"Customers are often surprised by how affordable life insurance is, and that premiums vary across different insurance companies according to personal situations and requirements," adds Mr Peck.
Finally, Lifebroker suggest customers follow three essential rules of thumb to avoid common pitfalls when selecting life insurance, income protection, trauma insurance or total and permanent disablement insurance.
1st - Be wary of insurance that doesn't require you to provide a detailed medical history. This can result in customers paying higher premiums than they should be.
Put simply, for most people, the less the insurance company knows about you, the harder it is for the insurer to accurately assess your level of risk. Insurance companies will then protect themselves by charging you a high premium. By providing a complete medical history, like you would when you visit your doctor, you are more likely to be offered a lower premium, thus saving money.
2nd - Pre-existing medical conditions needn't mean high premiums. If you have a medical condition such as diabetes, depression or obesity, be open about your situation and shop around. Some insurance companies are more accommodating of medical conditions and provide lower premiums without compromising cover.
3rd - Compare products from all the major insurance providers. Many of them significantly reduce premiums to cater for people within particular categories, including age and sex. By comparing policies, customers can find the right fit at the right price.
###