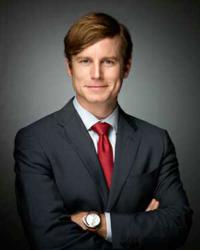 The Heath Ledger case is just another example of a life insurance company who is happy to take your money, but then doesn't want to pay what is owed when a tragedy happens. There are actually thousands of life insurance denials in the U.S. every year.
Dallas, TX (PRWEB) December 11, 2012
The Dallas, Texas based life insurance lawyers at Standly Hamilton, LLP have recently expanded their practice and are now investigating cases where life insurance companies won't pay benefits on a policy as expected and are offering a free attorney consultation to anyone having experienced life insurance benefits denial. In some cases insurance companies determine a cause of death different than that of the official coroner or medical examiner's report, one which is not covered by the policy, or even rescind the policy altogether after the insured dies by citing an inaccuracy or omission on the initial application, regardless of how many yeas ago or how many premium payments the insurance company had accepted since that time. Major news sources such as Bloomberg, the LA Times and Reuters have reported on the increasing trend of life insurance companies that don't pay on policies. A 2011 Bloomberg news report asserted that "since 2008, federal judges have concluded that some insurers cheated survivors by twisting facts, fabricating excuses and ignoring autopsy findings in withholding death benefits." (bloomberg.com/news/2011-03-01/accidental-death-becomes-suicide-when-insurers-dodge-paying-life-benefits.html)
Perhaps the most prominent of these cases is the actor Heath Ledger's $10 million dollar life insurance policy, naming his then 3-year old daughter as the beneficiary. His insurance company would not pay benefits because it claimed that his death was a suicide, which the policy excluded, even though the state coroner's office ruled it an accidental overdose of prescription medication. After Ledger's lawyer filed a life insurance lawsuit, the insurer negotiated a settlement (reuters.com/article/2009/01/29/us-ledger-idUSTRE50S60220090129).
The lawyers at Standly Hamilton stand up to life insurance companies that don't pay and are offering those denied benefits a no-cost, no-obligation life insurance attorney consultation. Standly Hamilton, LLP also welcomes inquiries from other lawyers regarding handling denial of benefits life insurance lawsuits. The firm's life insurance lawyers may be available to handle cases directly or to work as co-counsel.
About Standly Hamilton
Standly Hamilton specializes in high-stakes contingency fee litigation, representing clients throughout the nation. The firm handles cases in a wide range of business transactions as well as those in which serious injury or death resulted from a dangerous drug or defective medical device. Its attorneys have represented clients in lawsuits against some of the largest corporations in the world. Christopher Hamilton, a founding partner at Standly Hamilton, LLP and one of the attorneys handling denial of life insurance benefits lawsuits, has obtained more than $70 million in verdicts and settlements since 2009. He has been repeatedly selected as a "Rising Star" by Texas Super Lawyers and had cases featured in Bloomberg, Dallas Business Journal, The Dallas Morning News, Columbus Business Journal, Texas Lawyer and others. Standly Hamilton offers information pertaining to life insurance benefits lawsuits at http://www.lifeinsurancelawsuitcenter.com.