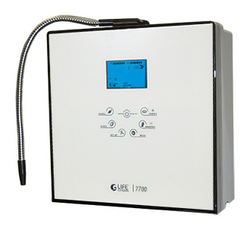 It is a great way to reduce, reuse and recycle while giving back to the local community
Carlsbad, CA (Vocus) August 24, 2010
"With the current advances in the field of Alkaline Water and Water Filtration, we felt our customers deserved the best without breaking the bank. Now our customers can stay up to date with our latest innovative research and development" says Rick H Cabados, CEV for EarthTrade Water, Inc.
The Generous Trade-In Policy fills a void in the current Ionizer Industry, ensuring the customer has the best products at the most affordable prices.
So committed is Life ionizers to servicing the water industry, they have extended this opportunity to owners of any Water Ionizer. Regardless of make or model, customers may trade their current unit for a new and improved Life Ionizer. Trade-in units, are inspected for any defects and those in working condition are donated to charities and non-profit health organizations. "It is a great way to reduce, reuse and recycle while giving back to the local community" says Rick H Cabados CEV for EarthTrade Water Inc.
With EarthTrade's recent launch of the compact AlkaFresh MiniMAX and Life Ionizer 7700, Life Ionizers boasts the largest product line available on the market today. From industrial units, to bottling plants to alkaline water vending machines and an entire line of home and commercial units, EarthTrade Water is quite literally making waves in the industry.
###