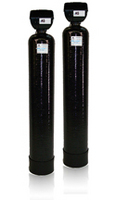 Carlsbad, CA (Vocus) October 21, 2010
LIFE Ionizers, announces the release of their innovative Dolphin Home Filtration System™ which substantially reduces the presence of many toxins found in drinking water including VOCs which have been linked to many serious health problems such as damage to the liver, kidney, central nervous system and cancer. Comprehensive information concerning VOCs is provided by the EPA.
Life Ionizers developed the Dolphin whole-home filtration system to connect to the household water supply, trapping VOCs before they enter the home. Without filtration, VOCs present in water evaporate from household water and poison the air in homes that have contaminated water – which are most of the homes in the USA. Many home VOC filtration systems only treat the water from one source (such as the kitchen sink); this leaves the rest of the water sources in a home untreated, and allows VOCs to enter the home.
The danger posed by heavy metals in drinking water is well understood, and many people are concerned with the health effects of fluoride in water. The danger posed by VOCs in drinking water has only been known for a few years. Discoveries of MTBE (a VOC) in California drinking water lead to a state-wide ban on the use of MTBE in California in order to protect public health.
LIFE Ionizers currently offers the Dolphin whole-home VOC water filtration system for $1597 or the Heavy Metal/Fluoride system or both for $2997 for a limited time.
LIFE Ionizers CEV Rick H. Cabados says, "As a company devoted to Water Filtration, contaminants found in our everyday water were a major concern for us. In an effort to improve our health and longevity, we developed the Dolphin Whole Home Filter Systems that would reduce not only Fluoride and Heavy Metals but also deadly VOCs. Our products, using NASA technology, are backed by rigorous scientific studies and we are thrilled with the results".
What makes the Dolphin system more effective than other water filtration systems is LIFE Ionizer's proprietary AQS filter media. The filter media is a "charged modified composite blend" of filter media which works as if there were several filters present. The system uses several different types of filter material in a filter cartridge; each type of material used in the filter has a unique electrical charge which allows it to capture a specific range of contaminants.
###