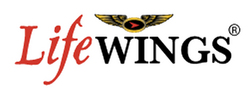 A good safety system recognizes people aren't perfect.
San Antonio, TX (Vocus) November 1, 2010
In 2009, Dr. Jose Gonzalez, the medical director for the Texas Medicaid/State Children's Health Insurance Program, discovered the devastating results of a medical error in a very personal way. When his niece Kaelyn Sosa, then 18 months old, was brought into a Miami hospital after receiving a bump on her head from a fall, she was sedated and given an MRI. During the test, her breathing tube became dislodged, resulting in a severe brain injury.
Cases like Kaelyn's are all too common in the U.S. – and some patients don't even leave the hospital alive. Nearly 100,000 people die every year in hospitals and doctors' offices due to medical mistakes. It's a huge number: put in perspective that's the equivalent of one fully loaded 747 crashing every single day for a whole year.
In Texas, unlike many other states, reporting medical errors isn't mandatory – yet. So the scope of the problem in the Lone Star state isn't clear. Recent research in North Carolina suggests physicians make one to two serious mistakes every month and cause harm to a patient once a year. With 613 hospitals and thousands of physicians in Texas, a similar error rate would mean thousands of hurt patients here.
The frequency of medical errors hasn't motivated enough hospitals and other health care facilities to take action, and that's a message being spread by Dr. Gonzalez and his niece's parents, Ozzie and Sandy Sosa. So when Dr. Gonzalez saw Stephen Harden, CEO of LifeWings, speak on the issue of patient safety and systems for change, he knew he needed to invite the expert to Texas.
Harden will present "Meeting the Unspoken Expectation of Safety: What Every Clinician Can Learn from the Miracle on the Hudson and the Ditching of Flight 1549" at the upcoming Texas Pediatric Society Annual Meeting in San Antonio. His presentation, which will take place on Saturday, November 6, will explain the type of safety systems that can stem the tide of mistakes.
Harden's organization, LifeWings, has adapted the best practices of high-reliability organizations – such as commercial aviation, U.S. Navy aircraft carriers, and nuclear power – to help more than 100 healthcare organizations provide the highest safety for their patients. Seven of those healthcare organizations are located in Texas. At the San Antonio conference, he'll explain just how the healthcare industry can adapt the safety systems used by commercial aviation.
"Had the back-up systems and cross-check we use in commercial aviation been in place when Kaelyn was being treated, the dislodged tube would very likely have been discovered and her brain damage prevented," says Harden. "The one thing we know from aviation is that people will make mistakes. A good safety system recognizes people aren't perfect and will catch their mistakes before they harm the patient. The great thing about the Texas Pediatric Society is that they recognize more work is needed to protect their patients and they are willing to look outside of healthcare to find the best way to do that."
About Life Wings
Harden, the author of Never Go to the Hospital Alone and co-author of CRM: The Flight Plan for Lasting Change in Patient Safety, has been involved in human factors and safety training for a wide variety of military and commercial customers for 19 years, producing over 40 separate training programs for commercial aviation, military flight squadrons, heavy construction, military contractors, and healthcare. Since 1995, he has focused solely on the healthcare industry. LifeWings has implemented CRM (Crew Resource Management) systems for more than 100 healthcare organizations, including hospitals, clinics, physician officers, insurance, and risk management organizations. For more information about LifeWings, which is headquartered in Memphis, visit saferpatients.com. Stephen Harden's blog is available at saferpatients.com/blog.
Editors/Reporters – For more information or to interview Stephen Harden, please contact media liaison Robb Leer at 612.701.0608 or robbl(at)leercommunication(dot)com.
###