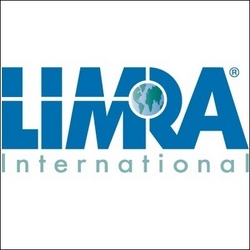 For four years now, September has been designated Life Insurance Awareness Month, a great time for consumers – and the people who advise them – to think about the importance of life insurance in financial security
Windsor, CT (Vocus) September 4, 2007
With the 2007 Life Insurance Awareness Month at hand, LIMRA International has produced a set of fact sheets that give the numbers on sales, ownership and attitudes towards life insurance of both American and Canadian consumers.
"For four years now, September has been designated Life Insurance Awareness Month, a great time for consumers – and the people who advise them – to think about the importance of life insurance in financial security," said Bob Kerzner, president and CEO of LIMRA. "The fact sheets, which we produce and update every year, help put the issues in perspective."
This year, the sheets are titled "Families at Risk," because there are still many American and Canadian families that have little or no life insurance to protect survivors if the primary wage earner should die. Even among those who do have coverage, many believe they need more, but for a variety of reasons put off the decision to purchase.
The fact sheets are available to LIMRA members and the public at LIMRA's website.
About LIMRA International
LIMRA International is a worldwide research, consulting and performance improvement organization that helps more than 800 insurance and financial services companies in 70 countries increase their marketing and distribution effectiveness. Visit LIMRA International at http://www.limra.com.
CONTACT:
Howard S. Drescher, (860) 285-7875, hdrescher @ limra.com
Catherine Theroux, (860) 285-7787, ctheroux @ limra.com
LIMRA International seeks to send relevant news to journalists who cover the life insurance and financial services industries. If you do not wish to receive this information, please reply to this email and ask to be removed from further distributions.
###