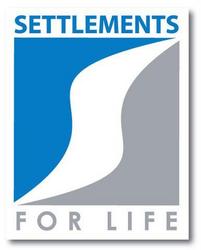 The best thing to do is give us a call to review your case
Memphis, TN (PRWEB) January 30, 2009
Settlements For Life, LLC announced today that after a difficult market for sellers in the last half of 2008, 2009 is seeing much improved market conditions. It also acknowledged that it has several new direct sources of funding for both traditional life settlement cases and for premium financed policies.
New Market Conditions - What To Expect
According to Company officials, the marketplace went through several adjustments in 2008 and sellers need to be aware of the new reality in terms of purchase prices for life insurance policies. According to a Company representative, "We used to tell our clients that the national average sale price of a policy was about 23% of face. Today, buyers' parameters have been adjusted for lower life expectancies, coupled with a higher desired rate of return on their purchase. This results in markedly lower prices being paid for policies. Today, one might see between 5% to 8% of face for his/her policy, with 14% or 15% considered a great deal." Pricing depends on various factors such as premium to face ratio, life expectancy and other factors. "The best thing to do is give us a call to review your case," says David Pryor, National Sales Manager.
About Settlements For Life
Founded in 2003 by a CPA with 25 years of public practice experience, Settlements For Life, LLC is one of the most experienced brokers in the life settlement industry. As a leader among national life settlement brokers, Settlements For Life is often the first choice when it comes to managing a senior client's life settlement needs. This is due to their reputation for integrity, transparency and diligence in representing the client's interests. Senior Settlements, Senior Life Settlements, Life Settlements and Viatical Settlements are all synonymous terms used to describe the transactions SFL brokers.
For more information on life settlements, contact David Pryor or a representative at Settlements For Life:
Phone: 901-683-5558
Email: info(at)settlementsforlife.com
Case Submission: cases(at)settlementsforlife.com
Web: http://www.settlementsforlife.com
###