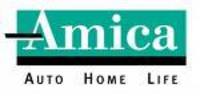 Life insurance gives you peace of mind, knowing that you've protected the ones you love
Lincoln, RI (Vocus) September 1, 2010
Today marks the start of Life Insurance Awareness Month, which means it's a good time to think about what life insurance means to you and your family.
"Most of us buy life insurance because we care about what will happen to our loved ones if we should die unexpectedly," said John Pickel, assistant vice president, Amica Life. "We want to make sure they can pay the bills, feel financially secure and go on with their lives."
But there are other reasons to buy life insurance, too, Naya noted, whether for the tax advantages or to cover funeral expenses.
"The bottom line is that life insurance gives you peace of mind, knowing that you've protected the ones you love," Naya said.
Your life insurance needs also may change as your life changes, especially so it's especially important to reassess your life insurance needs if you:

Get married
Have a child
Buy a house
Are about to retire
That's why now's a good time to take a look at your life insurance, to make sure you've got enough to meet your needs.
If you'd like an impartial source for information about life insurance, the Life and Health Insurance Foundation for Education (LIFE) (http://www.lifehappens.org) is a good starting point. This nonprofit organization's main goal is to help consumers better understand life insurance products and how they fit in to their overall financial plans.
And when you're ready to purchase life insurance, call us to speak with an Amica Life representative at 800-619-6077, or get a quote for life insurance at http://www.amica.com/lifequote. You'll speak to a friendly and knowledgeable person who can help you assess your needs and choose an insurance policy that fits your budget.
Meanwhile, test your knowledge of life insurance with our Amica Life Trivia Quiz on Amica's Facebook page. We'll be posting questions, answers and fun facts about life insurance throughout the month so check back frequently.
For more information about Amica's life, auto or home insurance, visit Amica.com.
CONTACT:
Vince Burks
Corporate Communications
50 Amica Way, Lincoln, RI 02865-1155
800-652-6422, ext. 24563
Web site: Amica.com.
Twitter: Amica Insurance
Facebook: Amica Mutual Insurance Co.
# # #