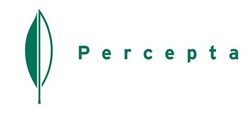 Relative to efforts to decipher the genome, miRNA research is still relatively new and is important because of its role in gene regulation and gene expression
CARLSBAD, Calif. (PRWEB) October 27, 2008
According to North American researchers, Invitrogen (NASDAQ:IVGN) and Applied Biosystems (NYSE:ABI) have the deepest market penetration, but multiple suppliers including Exiqon (Copenhagen:EXQ.CO), Qiagen (NASDAQ:QGEN), Integrated DNA Technologies, Agilent (NYSE:A), Roche Applied Sciences (VTX:ROG.VX), Affymetrix (NASDAQ:AFFX), and ThermoFisher Scientific (NYSE:TMO), including Open Biosystems and Dharmacon, have captured significant share positions in this wide open and diverse early growth research segment.
Product segments analyzed in this report are:
· miRNA Purification
· miRNA Cloning
· miRNA Microarray Labeling
· miRNA Microarrays
· miRNA Sequencing
· miRNA qRT-PCR
· miRNA Functional Analysis: Inhibitors and Over-expression
· miRNA Localization
· miRNA Target Analysis
"Relative to efforts to decipher the genome, miRNA research is still relatively new and is important because of its role in gene regulation and gene expression," said Scott Provost, Principal at Percepta. "The big tools suppliers will do well in this segment, but the broad set of existing technologies employed in miRNA research lends itself to multiple niche market participants as well. This report emphasizes the myriad of opportunities for supply companies large and small."
To view sample content from the MicroRNA Analysis In North America report visit: http://www.perceptaassociates.com/publications/ 08_Micro_RNA_overview.shtml (Due to its length, this URL may need to be copied/pasted into your Internet browser's address field. Remove the extra space if one exists.)
About Percepta
Founded in 2005 in Carlsbad, California Percepta Associates serves a rapidly growing roster of global bioscience clients. Percepta is a specialized consultancy providing expert market research, strategic business planning, portfolio management, product and corporate branding and marketing communications services. Percepta also publishes the Life Science Dashboard™ series of reports providing segment specific key market indicators at a glance to life science professionals and investors. For more information visit http://www.perceptaassociates.com/index.shtml