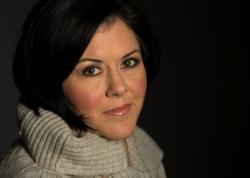 The Woodlands, TX (PRWEB) May 10, 2012
Breast cancer survivor and two-time author, April Capil, will host the first of a new monthly webinar series for the non-profit Life Beyond Cancer Foundation this May 16th at 7:30 p.m (Central Standard Time). April's webinar on "How to Build a Ladder" will focus on post-treatment adult recovery for cancer survivors.
April's May 16th webinar topics will closely follow her second book, Life After Lemonade: Rebuilding After Disaster. Capil will speak to cancer survivors about the process of climbing out of the "bottom of the well," her analogy for the stage of cancer survivorship where treatment is over, but morale is low and the future is uncertain. To register for April Capil's webinar, please visit https://www3.gotomeeting.com/register/428837126.
The monthly webinars on Life Beyond Cancer's website are one of the elements leading up to the 2012 Life Beyond Cancer Retreat. As a speaker at the 2011 retreat, Capil describes the experience as "this place where you meet people who shatter your beliefs of what's possible and not possible." For more on the 2012 retreat, please visit http://www.lifebeyondcancer.org.
About April Capil: April Capil is a Green MBA and author of Recipe For Lemonade: What to Do When Life Gives You Lemons and Life After Lemonade: How to Rebuild After Disaster. Diagnosed at 34 with Stage 3 breast cancer, April chronicled her journey of survival via her YouTube Channel (http://www.youtube.com/aprilcapil), featuring makeup tutorials for women struggling with the effects of chemotherapy. She hosts a blog featuring excerpts of her books and advice on crisis management at http://teamapril.blogspot.com, and lives in Boulder, Colorado.
About the Life Beyond Cancer Foundation: Life Beyond Cancer Foundation is a tax-exempt organization with an IRS section 501(c)(3) tax status. Through their Providers for Survivors Network, the organization is dedicated to easing the physical, spiritual, emotional, and financial hardships of living with, and beyond, cancer. Life Beyond Cancer Foundation offers survivor programs, retreats, patient assistance, and the best practice tools for their oncology professionals to provide to survivors and their families in their communities. For more information on the foundation contact Natalie Q. O'Roark. Director of Operations, Life Beyond Cancer Foundation, 21 Waterway Avenue, Suite 300, The Woodlands, Texas 77380, 832.369.6739 direct, 832.367.4549 cell.