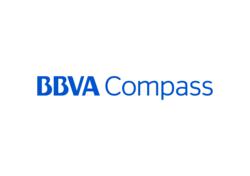 ... early education from the moment of diagnosis is key to preventing financial catastrophe for many survivors.
The Woodlands, TX (PRWEB) May 11, 2012
BBVA Compass partners with the Life Beyond Cancer Foundation to offer financial education and consulting services as a piece of the LBCF Providers for Survivors Network (PFSN). The PFSN, a creation of Life Beyond Cancer Foundation, serves to provide assistance with cancer survivors' unmet needs.
BBVA Compass' interest in Life Beyond Cancer was sparked at a November 2011 retreat, where the voices of the 150 attendees reaffirmed that financial challenges of cancer survivorship remain at the forefront of pressing issues as they attempt to "turn over a new life." As a partner with Life Beyond Cancer, BBVA Compass will help build a network of financial education resources so that cancer survivors can better cope with the material challenges of their diagnosis.
The biggest hurdle to overcome with educating cancer patients about financial preparedness is patient exhaustion, according to Natalie O'Roark, Director of Operations at Life Beyond Cancer. "Adding financial planning to the list of challenges faced after cancer diagnosis can be overwhelming, but we have found that early education from the moment of diagnosis is key to preventing financial catastrophe for many survivors," cites O'Roark.
Such a tool can make a positive difference for patients and their families during this stressful time, said Amos McDonald, Senior Vice President Retail at BBVA Compass.
"At BBVA Compass, we work for a better future for all people and that's why we are so passionate about helping cancer survivors with their financial concerns," McDonald said.
Editor's Note: BBVA Compass is a trade name of Compass Bank. Compass Bank, member FDIC
About BBVA Group: BBVA is a customer-centric global financial services group founded in 1857. The group has a solid position in Spain, is the largest financial institution in Mexico and has leading franchises in South America and the Sunbelt region of the United States. Its diversified business is geared to high-growth markets and it relies on technology as a key sustainable competitive advantage. BBVA ranks among the leading eurozone banks in terms of ROE and efficiency. Corporate responsibility is at the core of its business model. BBVA fosters financial education and inclusion, and supports scientific research and culture. It operates with the highest integrity, a long-term vision and applies the best practices. The group is present in the main sustainability indexes.
About BBVA Compass: BBVA Compass is a Sunbelt-based financial institution that operates more than 710 branches, including 371 in Texas, 93 in Alabama, 78 in Arizona, 65 in California, 45 in Florida, 37 in Colorado and 21 in New Mexico. BBVA Compass ranks among the top 25 largest U.S. commercial banks based on deposit market share and ranks among the largest banks in Alabama (2nd), Texas (4th) and Arizona (5th). BBVA Compass has been recognized as one of the leading Small Business Administration lenders and was named retail bank "Brand of the Year" by a Harris Poll EquiTrend® study in 2011. Additional information concerning BBVA Compass can be found on our website http://www.bbvacompass.com.
About Life Beyond Cancer Foundation: Life Beyond Cancer Foundation is a tax-exempt organization with an IRS section 501(c)(3) tax status. Through their Providers for Survivors Network, the organization is dedicated to easing the physical, spiritual, emotional, and financial hardships of living with, and beyond, cancer. Life Beyond Cancer Foundation offers survivor programs, retreats, patient assistance, and the best practice tools for their oncology professionals to provide to survivors and their families in their communities. For more information on the foundation contact Natalie Q. O'Roark. Director of Operations, Life Beyond Cancer Foundation, 21 Waterway Avenue, Suite 300, The Woodlands, Texas 77380, 832.369.6739 direct, 832.367.4549 cell.
XXX