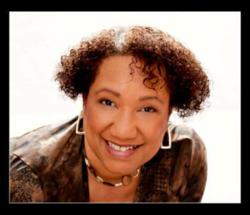 People do not realize how Self Worth can completely change the [money] game."
Phillipsburg, New Jersey (PRWEB) January 21, 2013
Life Business Growth Resident Prosperity Expert, Ingrid Geronimo, just announced a teleclass teaching proven strategies for how Self Worth impacts prosperity and better business outcomes. No registration is necessary. Callers can join the class by phone, Skype or on the Web. Visit the [call page for details.
Geronimo states, "Many embark on an entrepreneurial adventure or specific career path that will actually leave a feeling of being unfulfilled. People do not realize how Self Worth can completely change the game."
In honor of Geronimo's new Self Worth & Prosperity online course, Ingrid announced a special, free, introductory teleclass teaching the course principles.
Geronimo believes people are born worthy, claiming that sense of worth is lost throughout the life journey. In order to recoup that worth, it is necessary to build back the level of worthiness experienced as a young child. Sometime after the age of six, Geronimo believes people start perceiving there is a need to earn or prove worth.
The teleclass will teach such principles as:
A fear based life is not the life to live.
Live fully. Live fearlessly. Live a life by design!
Life is designed to achieve success and true freedom.
The Limiting Programs from the past DO NOT have to become the blocks of your future.
"Ingrid Geronimo's 'Six Steps to Achieve Increased Self Worth and Increased Prosperity' is a first class thought provoking program designed to identify and overcome self esteem/money challenges. Each exercise gives you the tools to help change patterns in your life that can sabotage success. This program is a must have. By the end, you not only feel a change in yourself, you feel like you can make a difference in the world." Darleen Ghiradi
Registration is not required and more details on this powerful teleclass can be found on the [call page. Participants can join via phone, computer or Skype.
About Ingrid:
Ingrid Geronimo helps coaches, healers and other service based entrepreneurs connect to their inner guidance to stop second-guessing or doubting themselves. Clients get clear on how to truly connect the dots between innate talents and gifts, self worth, money and the big vision.