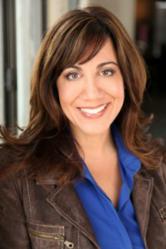 All You've Got in Your Life is Your Truth
Atlanta, GA (PRWEB) December 04, 2012
Life Business Growth founder Kerry Swetmon announces four new training opportunities for women entrepreneurs, hosted by resident experts from the organization's growing online community.
Jenny Fenig, mentor to "gutsy" entrepreneurs and entrepreneurs-in-the-making, is hosting a new, free and live video "party" and training series. In the Soul Warrior Summit: Creating Space to Cash in on Your Calling, Fenig will help participants let go of baggage, forgive old hurts, and heal old wounds—to better connect with the tribe they are here to serve. As Fenig says, "All you've got in life is your truth…. I'm rallying the troops to walk to the top of the mountain together." Jenny will share a message on which the future of business, life and spirit depend on.
Former TV reporter and PR executive, Deborah Genovesi, owner of Communications Copilot, will be teaching listeners how to design and communicate a message that gets heard and will move audiences to action on a December 18th teletraining. During this quick-start program, "Be Media-Genic: Tell It to Sell It," participants will also learn how to best play the media game while naturally being yourself on-air.
"From Bankrupt to $900 a Day Selling Mops" author Vanessa Simpkins recently launched her newest training for entrepreneurs, "Skyrocket Your Confidence and Cash Flow." In this virtual, 6-week bootcamp, women entrepreneurs learn to break through inner blocks, attract more clients and generate more cash flow in their business… with ease. Over the course of six weeks, learn the exact steps of Vanessa's Art of Engagement Authentic Selling Process™ to effortlessly attract, engage and close more ideal high paying clients this year.
Jeannie Spiro, sought after speaker and business coach to freedom-based entrepreneurs, has a new 5-part training series called "Solo Success Online List Building and Client Mastery." Participants learn to create systems, processes and online strategies to build their list and master client generation. Learn specific and attainable action items that produce results.
About Life•Business•Growth
Founded in 2012 by Kerry Swetmon, Life•Business•Growth is a holistic movement toward owning your business, nourishing your soul, and creating a life you love.