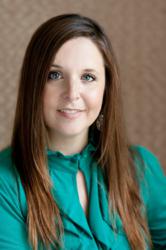 Life•Business•Growth is a holistic movement toward owning a business, nourishing your soul, living your purpose and creating a life you love!
Atlanta, GA (PRWEB) December 31, 2012
Life•Business•Growth founder Kerry Swetmon announces several valuable new resources for women entrepreneurs, presented by resident experts from the organization's growing online community.
Jeannie Spiro, the career woman's business and marketing coach, will hold The Online Business and Marketing Virtual Strategy Retreat on Saturday, January 8, from 6-10 PM EST. In this 4-hour retreat, entrepreneurs who are unsure how to spend their time online, struggling to get more clients and confused about which marketing and business streams to focus on will map out a plan for business, income and marketing in 2013. Register by January 4 and receive a Bonus Group Q & A and Spotlight Coaching Session.
Joyce Layman, Chief Dot Connector at Mind By Design™ has unveiled her new website, which describes her motivational speaking, classes and video tips series. Plus, through December 31, receive a $300 discount on the Take Off & SOAR System, a combination of entrepreneurial essentials and mindset strategies to make your business SOAR in 2013. Visit the site for details and a complimentary strategy session.
Jenny Fenig, marketing and soul coach, will host her third (and final) Retreat for Goddesses this July in NY's Catskill Mountains. Designed for entrepreneurs and change-makers committed to lighting the world on fire with their BIG gift and held at one of the world's most luxurious resorts, the retreat will help visionary women shed old, outgrown layers so they can cash in on their calling. Super-early-bird tickets are available until January 1, 2013.
If you know you need to master accounting and bookkeeping in 2013, Carole LeBlanc CPA's new Emerging Entrepreneurs program might be exactly what your New Year needs. In the program, entrepreneurs set financial goals, become empowered by having a successful accounting system in place, and have access to LeBlanc (the Small Business Accounting Specialist) for accountability, support and expertise. Presented in 3-month segments, the program is $397 per quarter and is perfect for women who want accounting information but might not want to hire a traditional CPA or aren't ready or able to hire a bookkeeper monthly. Email carol@carolleblanccpa.com for details.
Do you know that how happy you are can be a tremendous indicator of your level of success? Elaine Wellman does and she created a workbook of happiness strategies so you can rock your business and life. Find The #1 Secret to Happiness for Successful Women: An Astonishingly Simple Workbook to Skyrocket Your Happiness, Boost Your Business, and Make YOU Wildly Successful. Wellman is also offering a free, one-hour teleclass on January 22 at 8 pm EST, "Get Happy, Get Business! 3 Stellar Secrets to Attract Clients Faster Than You Thought Possible." Visit her site for access to the free workbook and teleclass registration.
About Life•Business•Growth
Founded in 2012 by Kerry Swetmon, Life•Business•Growth is a holistic movement toward owning your business, nourishing your soul, and creating a life you love. For more information on the organization and the women it supports, visit the site.