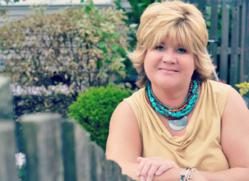 I am committed to creating a new standard for the holistic community when it comes to business development
Atlanta, GA (PRWEB) January 23, 2013
Life Business Growth founder Kerry Swetmon announces an all-new Master Class series for women entrepreneurs. The classes will be presented by the resident experts from the organization's growing online community.
The first class, taught by Veronica Drake, is titled, "The 7 Deadly Mistakes Entrepreneurs Make and How You Can Avoid Them." The class is currently available for members of The LBG educational program (called The Growth Program).
Veronica Drake, an internationally acclaimed Intuitive Business Consultant works with women entrepreneurs in need of guidance around growing their business authentically. Drake helps women to tune into their inner wisdom and states, "I am committed to creating a new standard for the holistic community when it comes to business development."
According to Drake, an intuitive business consultant, the 7 mistakes entrepreneurs make that can unravel a business are: Not having a plan, systems or support; and not knowing who you serve, not investing in a mentor, not positioning yourself as an expert, or not doing your inner work. In her premiere Life Business Growth Master Class, Drake provides strategies for how to avoid making these mistakes and succeeding in business. Learn more about Veronica.
Membership in the "Growth Program" is available for $9.95/month. This includes two of the expert-taught Master Classes every month, along with a private Facebook forum where women entrepreneurs find collaboration, joint ventures, and networking opportunities. Find out more.
About Life Business Growth
Founded in 2012 by Kerry Swetmon, Life Business Growth is a holistic movement toward owning your business, nourishing your soul, and creating a life you love.