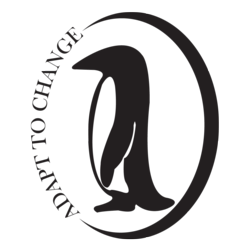 Long-term sustainability is achieved by transforming and optimizing and empowering.
Cape Town, South Africa (PRWEB) April 03, 2013
Learn to "transform, optimize, and empower" your business or corporation from the experts at Adapt to Change. The organization has just opened its doors to a landmark opportunity by offering 6 different, power-packed training modules at a fifty percent discount through April 5, 2013. The training modules booked can be used until the end of June, 2013 and are available for groups of up to 20 people (though larger groups can be accommodated if necessary) and can be delivered virtually. At the time of this writing, there are just 10 openings still available. Due to the comprehensive, in-depth content as well as the organization's industry leading reputation, these spots are expected to book quickly.
Adapt to Change was founded to educate businesses on the ever-changing workplace using dynamic, flexible and innovative strategies. From corporations to small business, Adapt to Change harnesses the power held within an organization to achieve optimization.
In its Declaration of Intent, Adapt to Change states, "We assist businesses to unleash the latent power within their organization to continuously improve, by empowering individuals to become innovative thinkers - people who tap into their own creativity and confidence to try new things, to challenge the status quo, to make new discoveries and to continuously use these skills to the financial benefit of the business in which they are employed." The company's motto aptly depicts their process – "Transform, Optimize, Empower."
For more information on Adapt to Change and their numerous trainings and offerings, please visit their website.