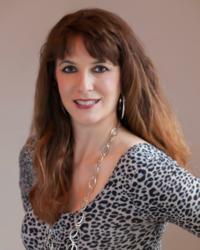 Always assume that the audience you're speaking to is on your side.
Atlanta, GA (PRWEB) May 07, 2013
In this 5-part class, Expert Confidence Coach, Pamela Wills, will teach participants how to build courage, increase confidence and use charisma for presentations, speeches and networking. A reformed "painfully shy bookworm," Wills says this class is perfect for authors, CEOs, coaches and healers who are anxious about speaking, and want to feel strong and confident on stage.
"The fear of speaking in front of others is universal, even for brilliant entrepreneurs who have information and insight to share," says Wills. This brand-new Life Business Growth Master Class walks them through Wills' five-part process—from self-acceptance and learning to feel strong outside the comfort zone, through defining audience, goal-setting and getting practice. Wills also provides plenty of handy tips and tools for making sure both the presenter and the audience enjoy the presentation.
Pamela Wills has been teaching and writing for more than 20 years—and, as a certified coach, helping others build their confidence and master stage fright is her passion.
Membership in the Life Business Growth Master Class Program is available for just $9.95/month. This includes two expert-taught Master Classes every month, plus a private Facebook forum where women entrepreneurs find collaboration, joint ventures, and networking opportunities.
About Life Business Growth
Founded in 2012 by Kerry Swetmon, Life Business Growth is a holistic movement toward owning your business, nourishing your soul, and creating a life you love. For more information on the organization and the women it supports, visit http://www.lifebusinessgrowth.com.