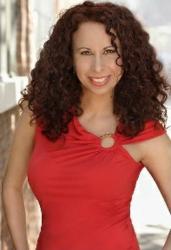 Creating an ideal wardrobe that honors your authentic self, feels good, and is functional has just gotten easier and it's not about following the latest trends or having a big budget! This program is not your typical style program it has a unique approach
Atlanta, GA (PRWEB) June 12, 2013
Life Business Growth Resident Feng Shui Expert, Christine Bove, announces a new program, "Demystify, De-Clutter and Define your Fashion Feng Shui® Style" beginning today (late registrants are permitted).
Based on her vast experience helping women transform their home, wardrobe, health, wealth and more, Bove says her new program is specifically designed for women entrepreneurs who are stressed out or overwhelmed by making wardrobe choices, don't know what to wear or are ready for an inside-out makeover.
Participants explore their environment, style and mindset and learn to declutter and shop smart in order to create an ideal wardrobe that honors their authentic self, feels good and is functional. The group aspect allows for support and accountability. Priced at just $297, the 6-week virtual program includes a workbook, 6 classes and recordings, Q&A calls, and a dedicated Facebook group. More information and registration details can be found here.
LBG copywriting and messaging expert Madeleine Eno of http://www.inthewriteplace.com, is among 15 freedom-loving entrepreneurs sharing their stories in an upcoming telesummit. In the Well Loved Woman, More Freedom Now telesummit, they'll talk about how they've created more freedom in their businesses, homes, families, bodies and bank accounts. This free virtual event runs June 17–21. Details are available at http://www.welllovedwoman.com/freedom.
Life Business Growth is the brainchild of founder Kerry Swetmon. The organization's growing online community takes advantage of regular new trainings, retreats, and other resources for women entrepreneurs, presented by resident experts in all aspects of the business world—feng shui, life coaching, bookkeeping, happiness, copywriting, ebook creation, social media and much more. Founded in 2012, Life Business Growth is a holistic movement toward owning your business, nourishing your soul, and creating a life you love. For more information on the organization and the women it supports, visit http://www.lifebusinessgrowth.com.