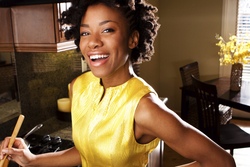 "Good things, substantial things take time, some effort, and require a plan. But most of all it begins on the inside." Victor Costa quoted from his book Peace, Love and Muscles
Longmont, CO (PRWEB) October 5, 2010
So what could possibly benefit both visitors and clients? A new website, http://www.DragonSpiritCoaching.com, offering cutting-edge business and life coaching services for both clients and visitors is now available starting Tuesday, October 5th. This site looks to also be good news for business owners and career seekers who make up the majority of clientele for Dragon Spirit Coaching, LLC.
"What makes this site so great is the number of free offerings, convenient online scheduling service, easy pay options and the wide range of coaching services at different price points," says Iola Freeland.
Freeland has owned and operated Dragon Spirit Coaching, LLC since its creation in 2001 and offers a combination of coaching and consulting services.
These different price points allow for those trying out coaching for the first time to get their feet wet for as low as $20 using our SoundBytesTM coaching service. For those who are more familiar with what coaching is and what it has to offer, at the other end of the pricing spectrum we have a full suite of services and a la carte items for clients to choose from," says Freeland.
"Client demand is king which is key to understanding what is helping clients the most. Our latest addition is a product called the ChangeGridTM. I first came across this product in 2007 and immediately saw the huge advantage this could give to clients before making life-changing individual or business decisions. It's a very robust product that not only is appealing to look at but also has layers and layers of meaning and interpretation built into it," says Freeland.
"We started off with a very simple website back in 2003. Now with the changes in the economy, we're seeing more and more clients wanting and needing more services and approaches in order to learn how to flourish during a very challenging time. With the rising demand, we felt compelled to create and launch a much more comprehensive and interactive website built to directly respond to visitor and client needs. This website has been a year and a half in the making," says Freeland.
"We've tested some of the new interactive services on our old website, and have had an overwhelmingly positive response. For example, clients and visitors love being able to schedule their appointments online without having to stop to call the office first," says Freeland.
With the holidays coming up, what about gift giving? "We have some easy gift giving ideas. In addition to our full service coaching programs and the ChangeGrid, SoundBytes is an easy choice for parents and friends wanting to give something unique and positive. It's a great stocking stuffer for businesses as well," says Freeland.
"Even so," Freeland continues, "with the new website going live on October 5th, there are still many more changes and additions to our business and life coaching services in the works. We're in the process of creating even more exciting, tailored coaching and consulting services for our clients. With all of the changes taking place, our pricing for some of our services will be increasing beginning in 2011. In the meantime, clients using our services before the price changes take place will be able to lock in at our lower rates until July of 2011. "
Iola Freeland of Dragon Spirit Coaching, LLC has been offering top of the line coaching and consulting services to her clients around the globe since 2001. To be included in announcements of new products, services and events send an email to Iola by visiting http://www.dragonspiritcoaching.com requesting that you be included in their announcements.
# # #