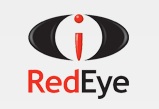 "Unfortunately, no matter how great your website is, not all users who visit your site will immediately buy something;"
Montclair, NJ (PRWEB) November 28, 2012
RedEye Inc. is offering a free white paper download for online retailers. Lifecycle Marketing Volume 2 Converting More Subscribers into Buyers with Effective Email Marketing is now available.
This second volume looks at stage 2 of the email lifecycle: conversion. It addresses how to use email to convert more subscribed users into buying customers. "Unfortunately, no matter how great your website is, not all users who visit your site will immediately buy something," said Brian McConnell, president, RedEye Inc. "However, if they have taken the time to register for your email communication, they have expressed an interest in your company. If nurtured in the right way, they could become buying customers."
This paper will look at how the relevant strategies can be incorporated into a range of pre-purchase email programs. Programs include welcome, browser and wish list, abandonment and personal triggers. Incorporating these strategies of relevance and automation into your pre-purchase email programs will make them much more effective, helping you convert more subscribers into buyers.
The white paper can be downloaded by visiting RedEye's website or by clicking http://www.redeye.com/us/resources/lifecycle-marketing-volume-2-converting-more-subscribers/. If you missed Lifecycle Marketing Volume 1 Best Practice Guide for Acquiring New Subscribers you can download that white paper at http://www.redeye.com/us/resources/lifecycle-marketing-volume-1-best-practice-guide-for-acquiring-new-subscribers/.
For more information about RedEye, please visit redeye.com/us or call 1-800-291-1327.
About RedEye
Established in 1997, RedEye is the leader in behavioral email solutions. RedEye offers an integrated service of web analytics, email marketing and website usability focusing on analyzing user behavior to increase online conversion and improve customer return on investment. RedEye assists global companies specializing in the retail, insurance, travel, non-profit and financial services industries in growing their ecommerce business. RedEye has offices in the United Kingdom, Germany and the United States. For more information please call 1-800-291-1327. Follow us on Facebook and Twitter.